PRESS RELEASES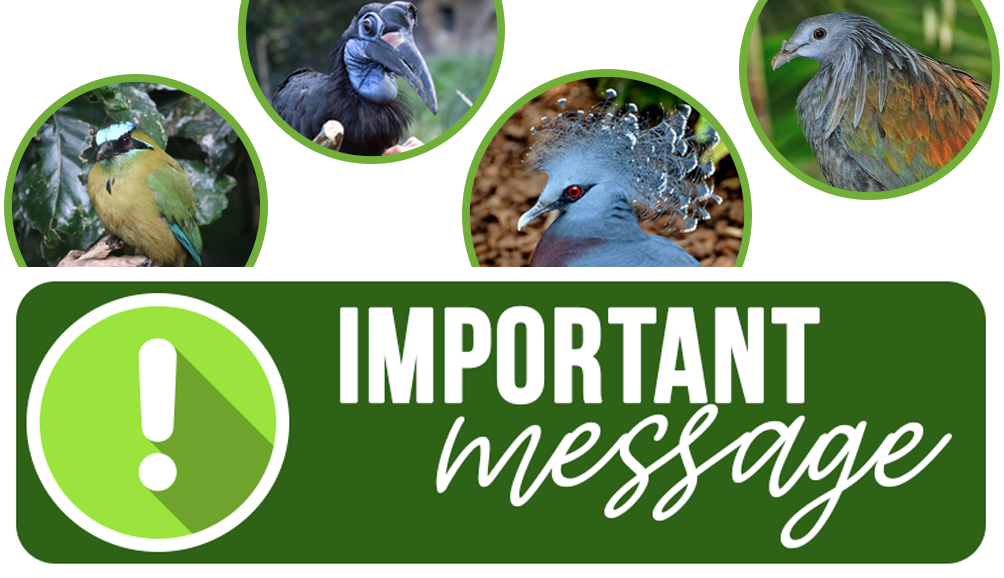 Your Toronto Zoo Closes Aviaries to Protect Birds from Avian Influenza
Toronto, ON, Tuesday, March 29, 2022: Your Toronto Zoo puts the health and safety of our animals as a top priority. As a result of a recent confirmation of avian influenza (flu) in southern Ontario, out of an abundance of caution, Your Toronto Zoo is proactively taking precautions to protect the birds in our care. While this strain of the disease is highly contagious and lethal to birds, it is important to note there have been no human cases detected in Canada.
Your Toronto Zoo is taking immediate steps to protect the birds in our care including the following:
For Guests:
The walk-through bird aviaries in the pavilions will be closed to guests or significantly modified to protect the birds.

Guests will be re-directed in pavilions to manage guest flows

Behind-the-scenes tours of animal food preparation and bird housing will be temporarily suspended
For Zoo Staff
All Zoo staff will require to use boot/shoe scrappers and spray disinfectant on soles of shoes prior to entering North Service Building from staff parking lot and all site entrances

All Zoo staff will be required to use footbaths/footpads/dedicated area boot changes when entering any bird aviary/exhibit and staff back entrances to all buildings housing birds

The use of poultry as food items for all Zoo animals will be temporarily discontinued

The program to keep wild birds off Zoo site will be further intensified – this includes minimizing access to manure bins on-site that attract wild birds especially geese and waterfowl

All outdoor birds will be confined in protected areas (either strictly indoors or by modifying habitat to exclude exposure to wild birds or their feces).
We thank you for your continued support and patience during this time and we will continue to keep everyone updated through the Zoo's social media channels.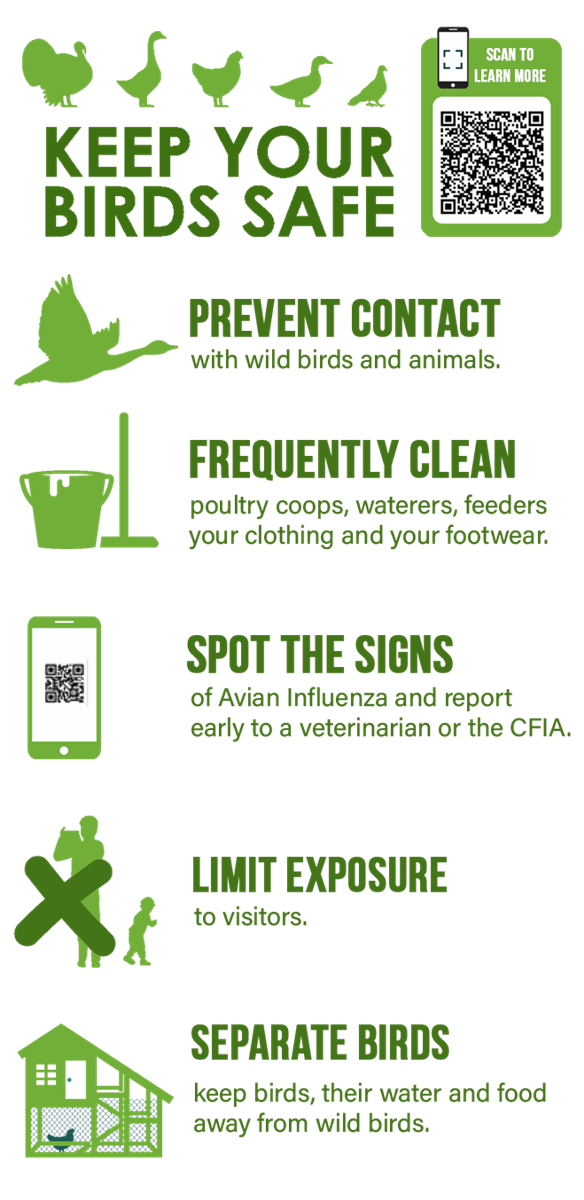 More information on how to protect your birds can be found at:
Media Contact Information:
Toronto Zoo
Amy Naylor







IMPORTANT NOTE FOR OUR MEDIA CONTACTS: Please note that all media visiting the Zoo will be required to show proof of full vaccination in order to gain entry to the Zoo.
The Toronto Zoo's mission is to connect people, animals and conservation science to fight extinction and our vision is a world where wildlife and wild spaces thrive.
An iconic tourist attraction and Conservation organization, the Toronto Zoo boasts a number of leading programs for helping wildlife and their natural habitats – from species reintroduction to reproductive research. A world-class educational centre for people of all ages, the Toronto Zoo is open every day including December 25 and attracts approximately 1.2 million guests each year.
Toronto Zoo is accredited by Canada's Accredited Zoos and Aquariums (CAZA) and the Association of Zoos and Aquariums (AZA). The Zoo has also achieved the Canadian Council on Animal Care (CCAC) Certificate of Good Animal Practice® and is inspected by the Ontario Ministry of Agriculture, Food and Rural Affairs (OMAFRA).
Toronto Zoo, 361A Old Finch Ave, Toronto ON, M1B 5K7
View Toronto Zoo's Privacy Statement
We acknowledge the land we are on is the traditional territory of many nations including the Mississaugas of the Credit, the Anishnabeg, the Chippewa, the Haudenosaunee and the Wendat peoples and is now home to many diverse First Nations, Inuit and Métis peoples. We also acknowledge that Toronto is covered by Treaty 13 with the Mississaugas of the Credit and the Williams Treaty signed with multiple Mississaugas and Chippewa bands.
---
Buy Tickets | Events | Conservancy | Zoo To You | Online Zootique | Donate
© 2022 Company. Toronto Zoo All Rights Reserved.