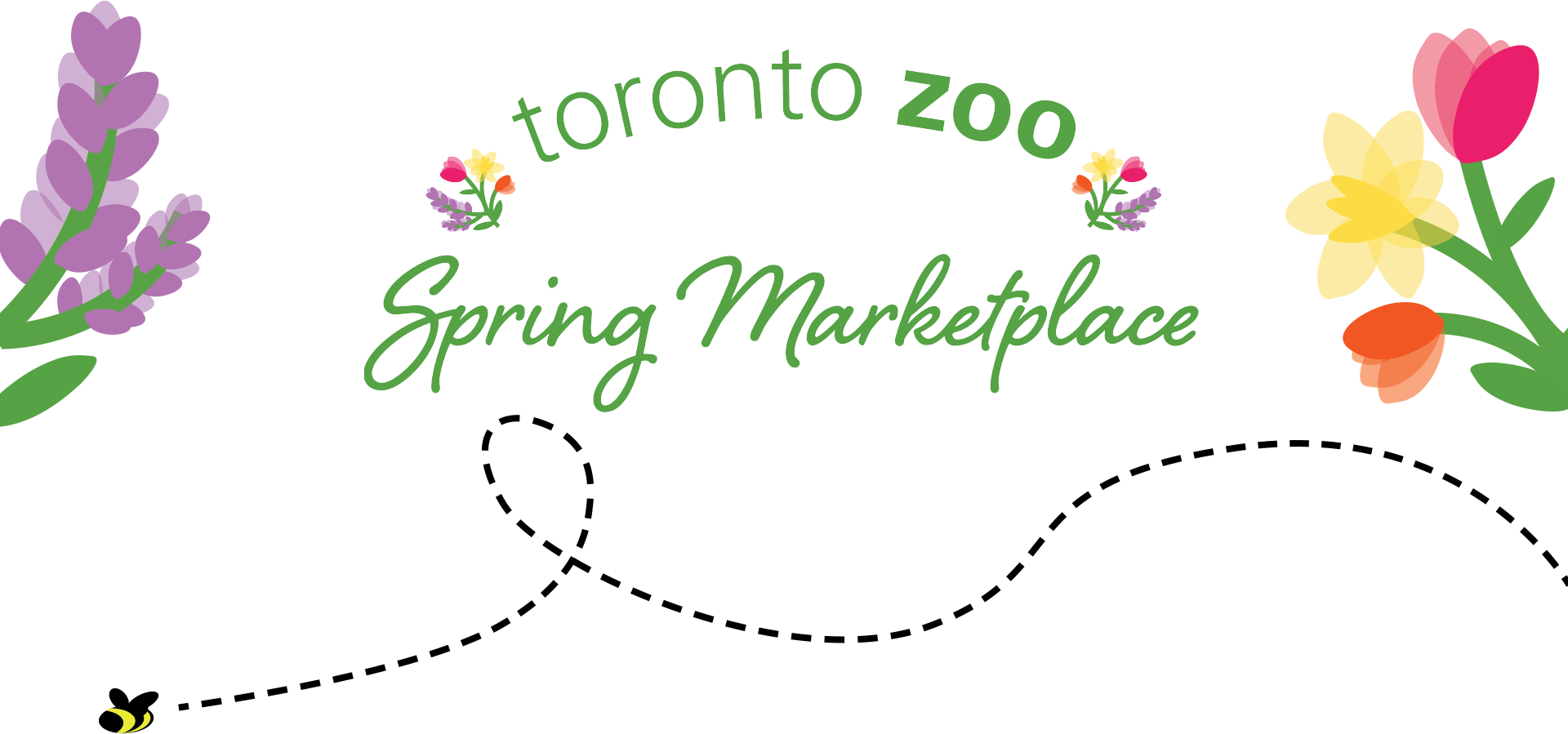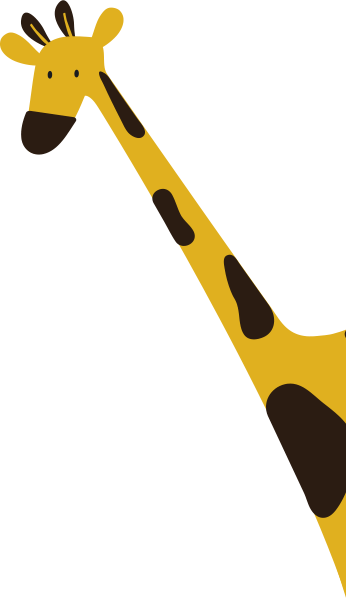 Immerse yourself in the change of the season with the return of the Toronto Zoo Marketplace this April Long Weekend! Beginning on April 15th the Toronto Zoo's Front Courtyard will transform into our first-ever Spring Marketplace, showcasing some of your favourite artisans, processors, and producers from the 2021 Holiday Marketplace, alongside some new vendors from our community! Stay tuned for exciting details to come!
For general enquiries about visiting the Toronto Zoo and attending the
Spring Marketplace, please contact [email protected] or 416-391-5931.

Spring Marketplace Vendors
Each day of the Marketplace will showcase 15 local vendors with the vendors changing each day, creating an opportunity for as many local vendors as possible. Be sure to check out the vendors below and come by to visit your favourites as they offer their variety of treats, food, art, handmade crafts, jewellery, and more!
Friday, April 15th

Black Oak Boutique

We are a sister run business that makes cute pet accessories as well as hair accessories so you can match with your pet.

By Bhumika Inc.

By Bhumika is a wellness and beauty company predicated on a need for simpler skin, hair, and body care. With roots in Ayurvedic and Holistic knowledge, our line of products is meant to compliment your beauty—not define it.

By Samantha Claire

by Samantha Claire is a small business based in Toronto specializing in sewn and handcrafted hair accessories and gifts.

Capolavoro Crochet

Handmade crochet items.

Crystals & Reiki with Lisa B.

Huge selection of high quality crystals for home decor & spirituality.

Farmhouse in the City

My name is Korrinne and I'm the maker behind Farmhouse in the City. This all started 4 years ago when we bought our dream house and Farmhouse in the City began. I was inspired to start a line where everything is farmhouse inspired and a one stop shop. Whether is be the home decor line, kids items, or fashion pieces, Farmhouse in the City has something for everyone.

Food 4 Life Ltd

Meng Karbach brings her skills as a Chef and Product Developer to also be a Certified Organic Produce Provider and the proud owner of Food 4 Life Market Garden. A 30+ year food industry veteran, Meng translated her culinary work in Germany to develop organic vegetable growing. This led to the creation of Food 4 Life Market Garden, and the practice of regenerative agriculture to offer healthy and heirloom nutrition-dense vegetables. Currently, the farm specializes in certified organic garlic & black garlic products.

Hellier House Creations

We are a husband & wife team that work side by side to create beautiful one of kind custom creations for you, your family and your home.

Lake Reflections Apiary

Learn about honey bees and purchase your honey and hive products directly from the beekeeper. At Lake Reflections Apiary, our honey is 100% pure, collected by the beekeeper directly from the hive and contains all the original natural flavor and goodness.

Smithers Sausages

Hand made small batches gourmet sausages using as local as possible ingredients and Ontario pork.

Sugar and Iced

Hand decorated sugar cookies in all kinds of fun and seasonal designs that taste as good as they look.

Teach to Speech Books

As a Speech Pathologist by profession, Payal draws upon her experiences in the field and provides insight on a range of speech and language challenges. Payal hopes that parents, teachers and professionals alike will use these books as teaching tools to help students with their communication needs and support them in becoming confident speakers.

The Joy of Harvest

The Joy Of Harvest is a small business owned and operated by the Slyfields. we produce sweet and spicy condiments.

With Love Joelle

We are a business that aims to reconnect the community with our spirit guide, spirit animals, Ancestors and a Divine self. We make crystal bracelets, Mala and sell wellness products like sage, palo Santo, incense, oils.

Saturday, April 16th

Adventures of Lollipop Comics

The Adventures of Lollipop educational comic book series for kids/all-ages, written and hand-drawn by Jennifer Cuthbert. Join Lollipop and friends as they travel the world, learning about countries, world cultures, history, science and more!

ARTIFY

ARTIFY is an Ontario-based small business that offers one-of-a-kind products that are carefully handcrafted. These products include hand-stamped jewelry and keychains, concrete trays, and hand rolled paper flowers decor. We draw our inspiration by turning simple elements such as metal, concrete and paper into pieces of art.

Athena's Diaper Cakes & Hair Pretties

Athena's Diaper Cakes & Hair Pretties is a local small business operating in the West Rouge area in Scarborough since 2008. We create one of a kind diaper cakes, handmade hair accessories and crochet hats for children.

Cubed Style

We are 3 sisters, who created Cubed Style because we wanted to handcraft natural products for all skin and hair types. With our strong sisterly bond, we have created products that not only smell great, but also make you feel even better!

DBwoods

DBwoods is a home based business, we specialize in cutting and charcuterie boards, all finished with food safe oils. We also do laser engraving to personalize your board. All wood is locally acquired.

Flights of Fancy Honey Bee Company

We craft natural honey and beeswax-based products with a twist of whimsy and a hint of magic; leaving you believing in fairytales. Each one of our products can be tracked back to the hive it came from, so you can meet the bees who made it, learn all about them and join them on their journey @meetthe.bees

It Takes Two

It Takes Two is a collaboration of two Moms who love to create and have been working together since 2014. We make unique one of a kind hand crafted gifts and home decor items.

More Treats Please

It's always love at first bite when you try our fresh baked custom sweets. From Cookies to Cake & more, we create delicious memories for all occasions! Check us out today @moretreatspls

Oakridge's Finest

Small scale chemical-free fruit and vegetable farmer and syrup producer. Also offering a variety of jams and vegetable preserves.

Sweets by Lisa & Maria

Delicious caramel chocolate covered pretzels!

Tanya Davio/TMD Art

I create original acrylic paintings that feature wildlife that can be found in and around the GTA, with an emphasis on birds. The goal of my art is to give "character" to the flora and fauna and help people learn about local diversity. Each individual creature depicted in my art was observed in the area.

Tissh By Gloria Lee

Established in 2005, TISSH BY GLORIA LEE designs and creates contemporary accessories with geometric lines and a bold yet minimalist approach. Many pieces draw inspiration from astrology and spirituality, creating pieces with meaning to stir and incite. Made for you as a reminder that you are a powerful creator of your own destiny.

Travellingfeetbooks

A children's book company creating literature for diverse young minds.

YAWDI'S

YAWDI'S is a collection of unique internationally inspired condiments that are versatile consisting of all natural premium ingredients. We offer a traditional jerk marinade, 3 flavorful mustards and 3 gourmet pepper jellies.

Zen Mama Yoga

Zen Mama helps moms to reduce stress, overwhelm and pain through our virtual wellness studio and yoga deck tailored to the unique needs of busy moms.

Sunday, April 17th

3 Amigas Churros

3 Amigas Churros is a celebration of two of life's great experiences: friendship and churros. Our Churros differ as we serve Brazilian style Churros that are baked to create a pastry texture on the outside and sweet yummy filling of Nutella or Dulce De Leche on the inside.

Dark Horse Designs

Amanda Currie is a designer/maker from Newmarket, Ontario, who creates custom jewellery and accessories by curating gemstone energies to facilitate personal transformation. She creates each unique piece with intention for growth and healing. Products include semi-precious gemstone necklaces, bracelets, anklets, rings, earrings, accessories and suncatchers intentionally created for healing and realizing potential, using wire-wrapping, beading and macrame techniques.

Goldenbrook Co.

At Goldenbrook Co, we hand make earrings with polymer clay. Each pair is unique and made with love in small collections.

Handmade by Mandi

Mandi is a certified Graphic Designer and self-taught Sewist. Available items include handmade masks, zipper pouches, housewares, and other accessories!

Harley's

At Harley's, we are an online store, located in Toronto, that specializes in sourcing imported succulents that are rare and unique from South Korea. All our home decor products are handmade with love, care and attention to details. Each product is unique and one of a kind; making it the perfect gift for any occasion.

Kats.Ceramics

Unique, one of a kind ceramics. Each piece is handmade and hand-painted with love. They are all functional pottery, food safe, microwave and dishwasher safe!

Kelso's Bake Shop

Kelso's Bake Shop creates art with sugar cookies for all occasions!

Lady Cotton Tail

Local canadian impressionism and cartoon artist heavily inspired by animals and nature. Work in various mediums including soft pastel and watercolour.

Lamiaceae

Lamiaceae is committed to producing the highest quality all-natural skincare, that is handcrafted locally, with zero chemicals, and dyes and the only fragrance we use is 100% pure essential oils.

LC designs

I make a variety of clothing and accessories from repurposed divers including kid and baby clothing, accessories such as tote bags, scrunchies, head bands and bows. Stuffed animals, and blankets.

Once Upon a Pendant

Once Upon a Pendant is owned by Alex, a children's library technician who creates jewellery and accessories using salvaged pages from damaged or discarded books.

REVL Tea

Join REVL TEA as we explore premium organic loose leaf teas from around the world, and blend the best with local ingredients too.

The Bent Witch

The Bent Witch is an Eclectic online shop for one-of-a-kind jewelry, art, and products made with natural ingredients. Services for Readings through Tarot, Oracle, and Runes are available.

The Great Mallard County Market

Artisan market in Toronto with a variety of Ontario-made and registered products including our Jams, Sauces, Honey, Spices, Candles, soaps, and much more!
Please note vendors and dates are subject to change without notice.
Interested in becoming a vendor? Vendor applications for the Spring Marketplace have now closed. To subscribe to the Zoo's Marketplace Vendor Notification List and be notified of upcoming Marketplace opportunities, please email [email protected] and include the name of your business and the types of products you sell.
The Toronto Zoo strives to provide experiences and events that are accessible to all guests. Accommodation requests by guests for experiences and events are always welcome and every effort will be made to provide optimal support for the needs of guests with disabilities.