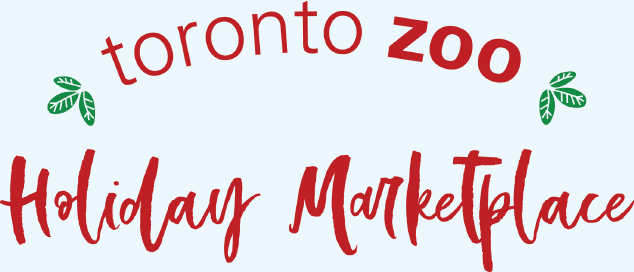 Fridays, Saturdays & Sundays
November 20 - December 20 + December 21, 22 & 23
Discover the magic of the holiday season this winter with a visit to the Toronto Zoo's brand new Holiday Marketplace.
Beginning on November 20, the Toronto Zoo's front courtyard will transform into our second seasonal marketplace, showcasing some of the amazing producers, processors, artisans in our community. Friday through Sunday until December 20 and on December 21, 22 & 23, join us from 2:00pm to 8:00pm to celebrate the magic of the holidays while supporting local businesses, your community and your Toronto Zoo this holiday season.
Please note, pre-booked time slots are required for both Zoo Guests and Zoo Members in order to visit the Zoo and the Holiday Marketplace. Animals will not be viewable after regular Zoo Hours of Operation (after 4:30pm).
Check out all the amazing things we have happening this holiday season!

The Holiday Marketplace vendor applications have now closed. We are no longer accepting vendor applications at this time. Thank you to all vendors who applied!

To be contacted for future Marketplace opportunities at the Toronto Zoo, please email us here to subscribe to our email list.