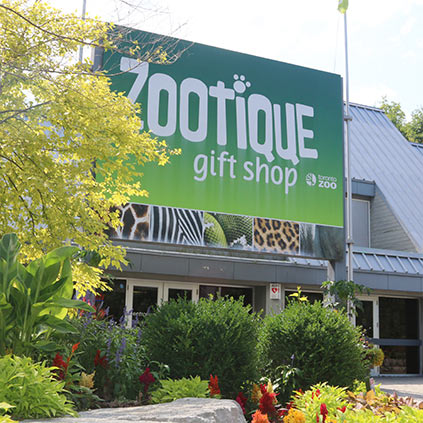 Zootique
Learning & Engagement Centre
Our largest main boutique with the widest variety of souvenirs, toys, plush, apparel, books, jewelry, and more! Something for everyone, from every region of the Zoo.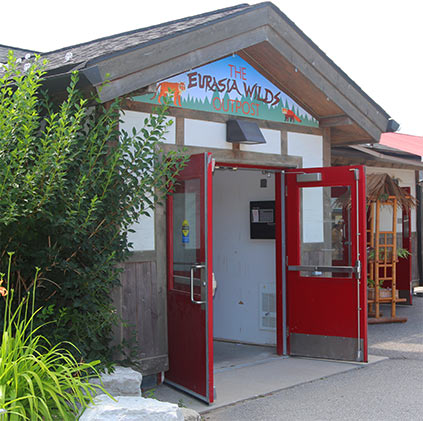 Eurasia Wilds Outpost
Eurasia Wilds
Located by our endangered Amur Tiger exhibit, this indoor shop offers a variety of tiger themed souvenirs and gifts, as well as your other favourite Eurasian species!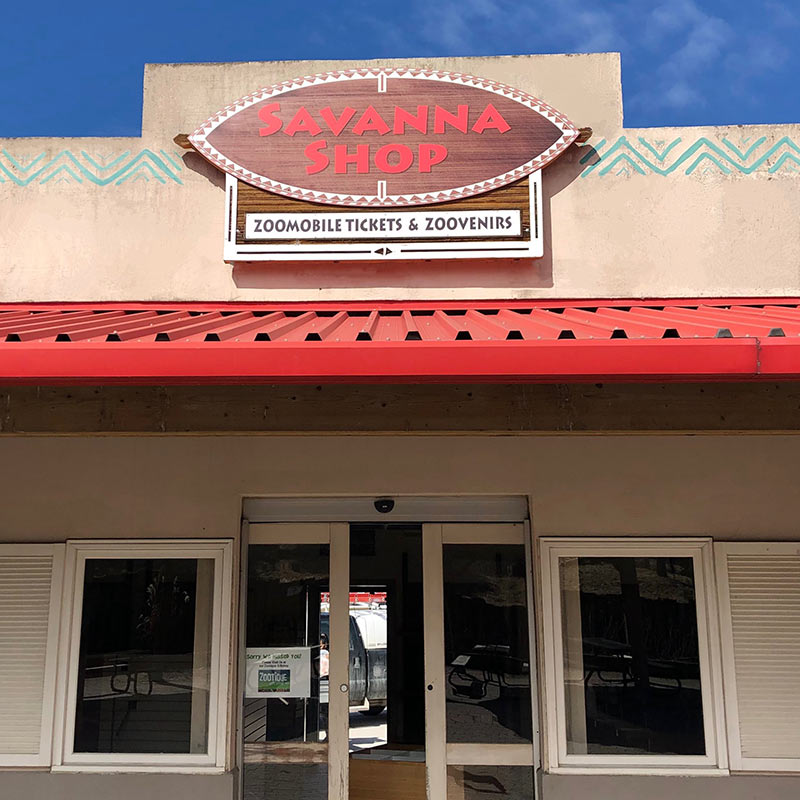 Savanna Shop
African Savanna
An indoor gift shop located by the Africa Zoomobile station. Souvenirs, toys, plush, apparel, and exclusive African gifts to remember some of your favourite species found in the African Savanna.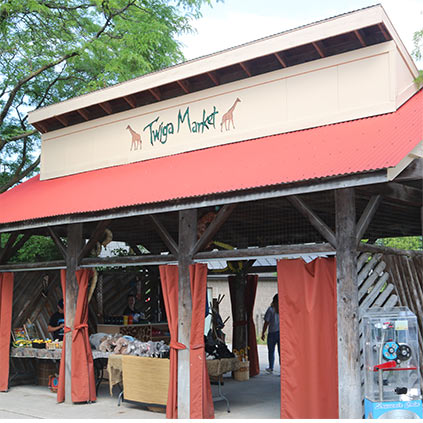 Twiga Market
African Savanna
A breezy outdoor market located directly in front of our Giraffe exhibit. Specializing in Giraffe, Hippo, and Gorilla themed souvenirs and gifts.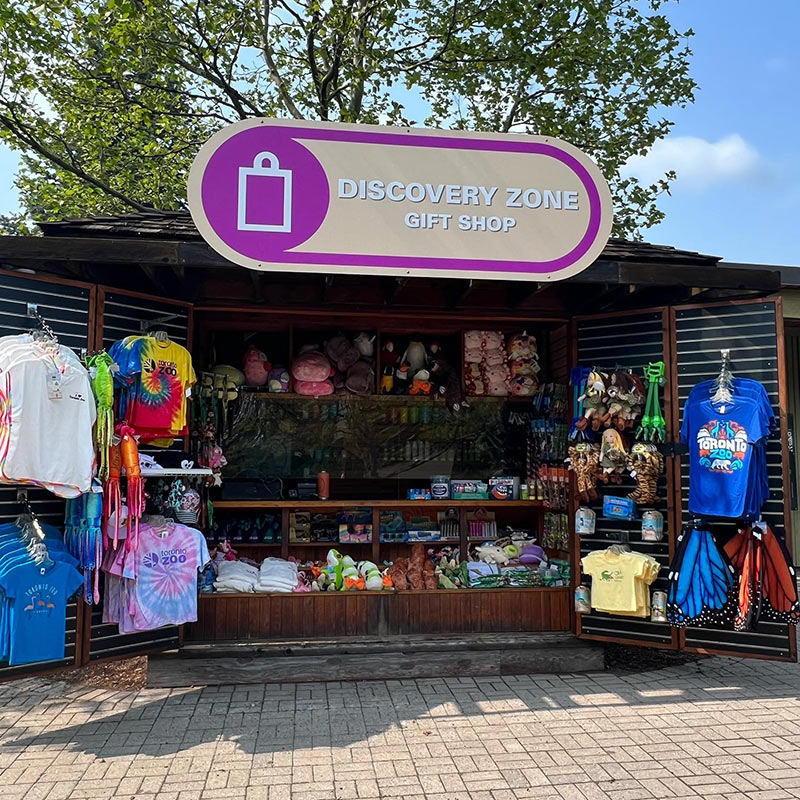 Discovery Zone
Next to Splash Island
An aquatic-themed outdoor kiosk that has you covered for summer. Towels, apparel, sunscreen, toys, and more! Located by the entrance of Splash Island.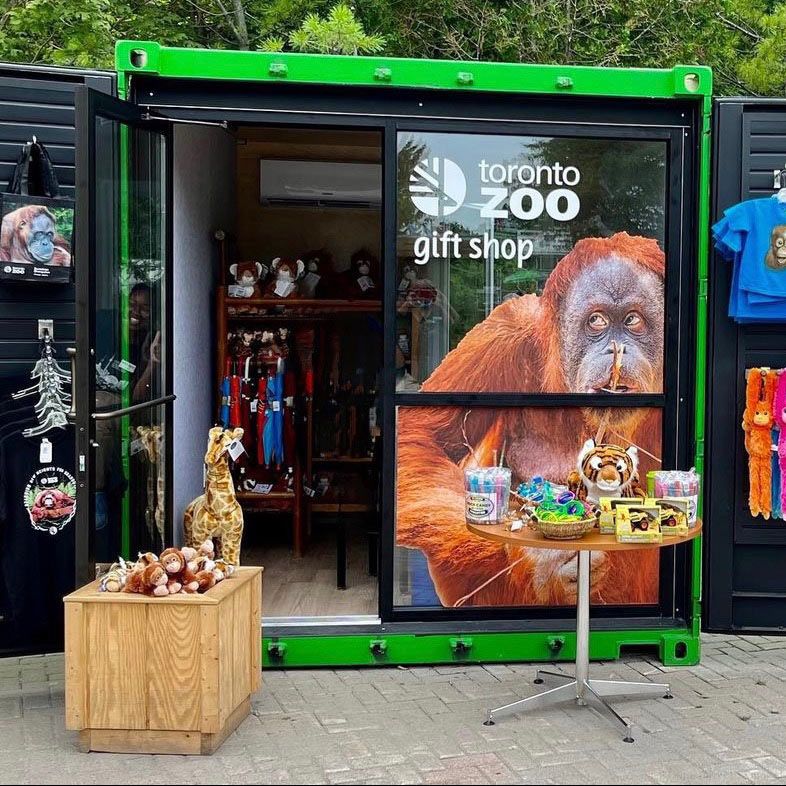 Courtyard Kiosk
Front Courtyard
This green pod is a quick stop shop in the main front courtyard for all your Zoo necessities! Located to the left of our Conservation Carousel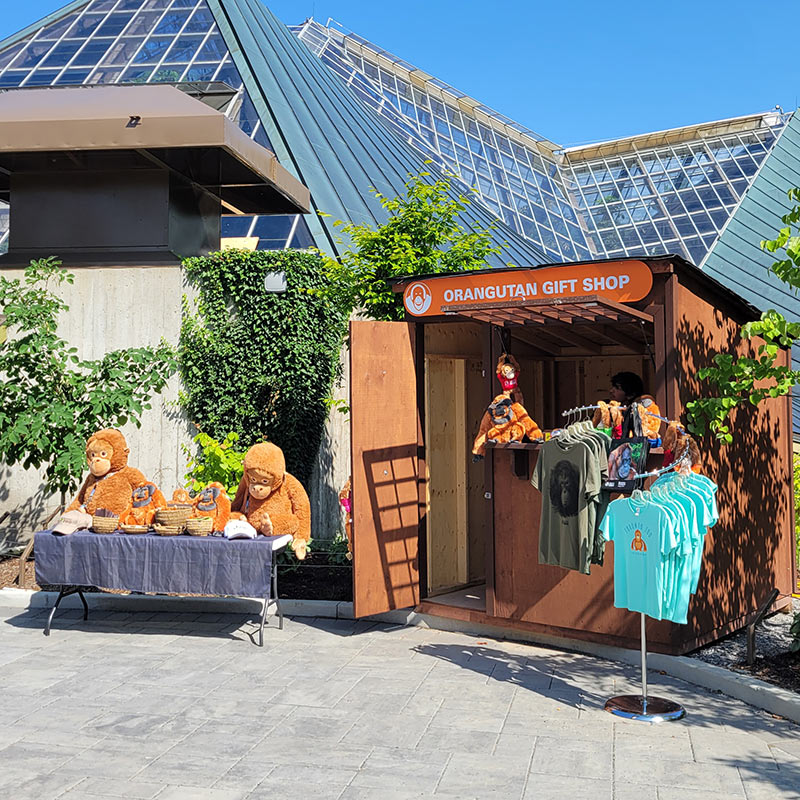 Orangutan Kiosk
Indo-Malaya
Find Orangutan souvenirs in this kiosk, located next to their brand new outdoor habitat. Shop and watch the Orangutans reach new heights!