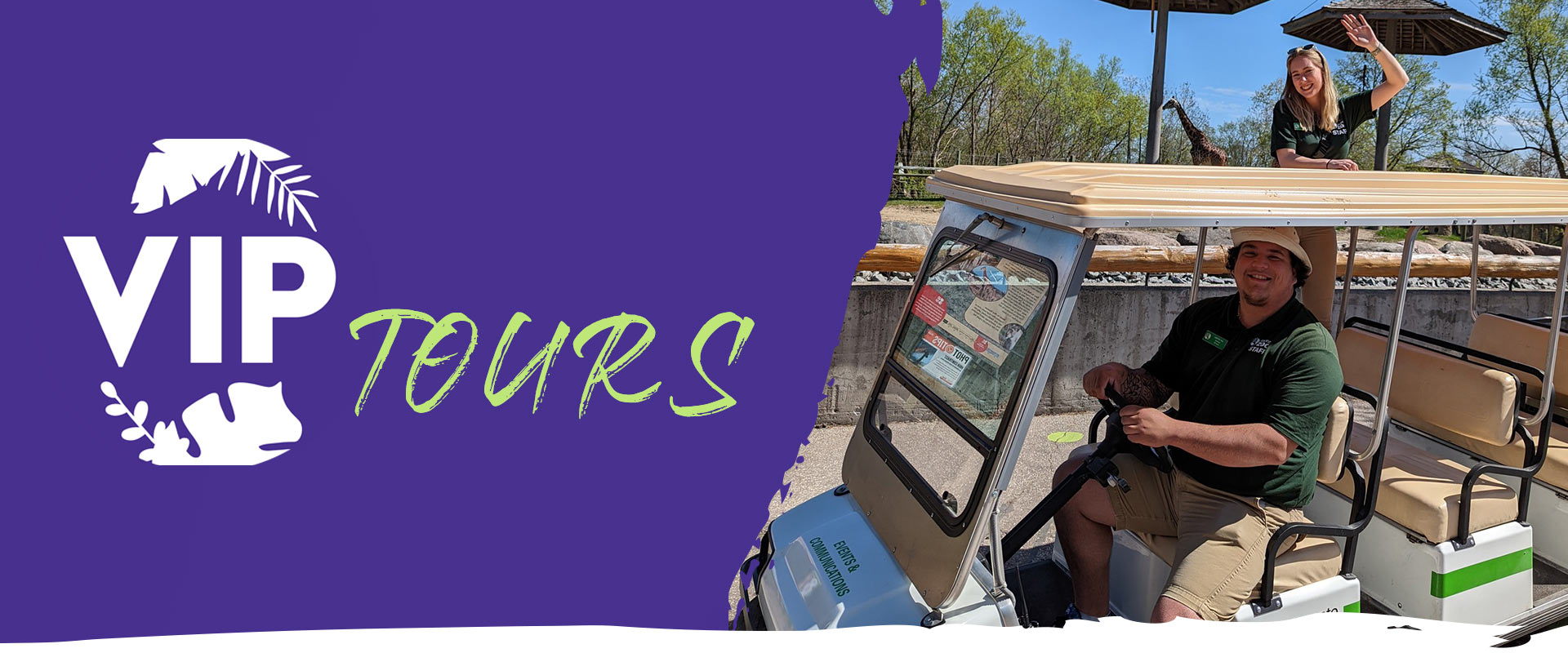 VIP Tour Bookings will resume in Spring 2024
Please check back for further updates!
Treat your loved ones like a vip!
Are you searching for the perfect gift for an animal lover? Well, look no further! The VIP Tours will make for a fun and memorable trip to your Toronto Zoo!
Please contact [email protected] to inquire!
What are the VIP Tours?
This exclusive experience allows you to visit all parts of the zoo in a new and exciting way! This customizable program is your key to private animal interaction, behind the scenes access and the very best in personalized service. A VIP tour is great for birthdays, engagements, special occasions or just a fun family outing! Our dedicated team of tour guides will work with you to make your visit to your Toronto Zoo one to remember!
What's included?
Admission and parking for a 5-hour customized day at your Toronto Zoo
A private vehicle to take you around to all of your favourite Zoo spots
Your own professional tour guide for the day
A catered lunch
Two special animal experiences just for you and your group
VIP All-Access pass to rides & special discounts
Price per Guest:
2 Guests: $400 (+HST) per person
3-4 Guests: $385 (+HST) per person
5-6 Guests: $365 (+HST) per person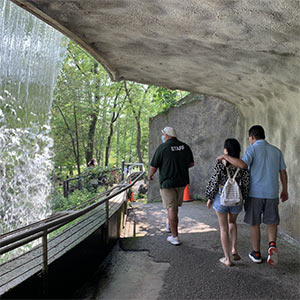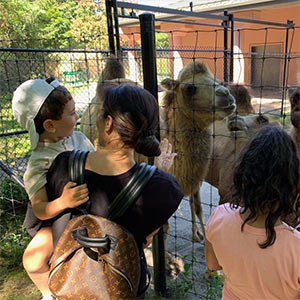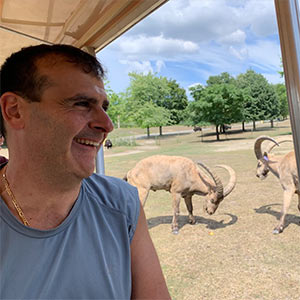 Highly recommend
"I would highly recommend this tour to anyone and when we go back, we will do the tour again. All 5 of us (2 adults & 3 kids ages 16, 12 & 7) enjoyed every minute of it." Manasseri Family
Right spots
"Even when it was hard to see some of the animals they knew all the right spots to find them." Drigo Family
Every penny
"Worth every penny! This was such an amazing way to learn and enjoy the zoo…not only for first timers but for those who have grown up visiting" Morrison Family
Great time
"We could not stop talking about what a great time we had." Metallo Family
Ideal way to see the zoo
"Our family unanimously agreed that this tour was amazing and a great choice for all of us. For seniors, and those with mobility issues, this is an ideal way to see the zoo, both because of the transportation, and because of the efficiency of time spent with a tour guide who can ensure that you see the animals that you wish to encounter in the shortest amount of time possible" Ursano Family
Unforgettable experience
Every part of the tour was amazing – our tour guides were super knowledgable, engaging, and tailored the entire tour to our preferences. Truly an unforgettable experience!" Malkin Family
Highly recommend!
"From the first conversation to our farewells, the experience was wonderful as our guides were highly attentive to our interests. Information on the Zoo, animals and habitats - top notch. Not only were Griffin and Vic incredible guides to us, they were kind to everyone we encountered. There is an immense feeling of pride and care within this Zoo community and we were truly enriched with this amazing opportunity to enjoy the VIP Tour experience. Highly recommend!" Dempsey Family
Dedication
"We felt the VIP Tour was a great way to experience and appreciate the magnificence of these animals and to see first hand the dedication and great work of the Zoo personnel." Brennan family
First class
"It was an honour to see how everyone at the zoo works together as a team and spoiled us with a first class behind and front of the line tour of the zoo" Sinhuber family
《
》