Toronto Zoo Events Calendar
2022 Oasis Zoo Run
In-Person EVENT: September 17th, 2022
Virtual Event: AUgust 17th to September 17th, 2022
Join us virtually (August 17-September 17) or in person (September 17) for the 2022 Oasis ZooRun in support of your Toronto Zoo! With a 10K, 5K, CubRun (1K) & Tiger Trek Challenge (15K), there's an event for everyone to enjoy. For more information, to register or to make a donation, click below.
As a leader in conservation and species survival, your Toronto Zoo is actively engaged in the fight against extinction. Our vision is a world where wildlife and wild spaces thrive and your participation in this year's Oasis ZooRun will bring us one step closer to our vision becoming a reality.
With it being the Year of the Tiger, participation in this year's run is also an important opportunity to celebrate tigers and the important work your Toronto Zoo is doing to save the critically endangered Sumatran and endangered Amur tiger.
Over the years, the ZooRun has raised over $573,000 to support the crucial wildlife conservation work being done by your Toronto Zoo in preserving endangered species, breeding and reintroducing endangered animals into the wild, and creating opportunities to reconnect people with nature.
With a goal of $40,000, funds raised from this year's event will continue to support your Zoo's conservation breeding and reintroduction programs. In addition, a portion of the funds will also support the construction of a 10-foot climbing structure, a 12-foot feeding pole and a zip line in each of the outdoor Sumatran tiger exhibits. These installations were recommended by the Tiger SSP Care Manual to stimulate species-appropriate behaviors and provide enriching opportunities for the cats.
In-Person Race Day | Saturday, September 17, 2022
8:00am | 10K Start
10:15am | 5K Start
9:15am | CubRun Start

Virtual Time Period | August 17, 2022 - September 17, 2022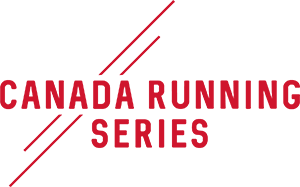 *Please note all events subject to change without notice.