Frogs and Toads
Report your sighting!
Pickerel Frog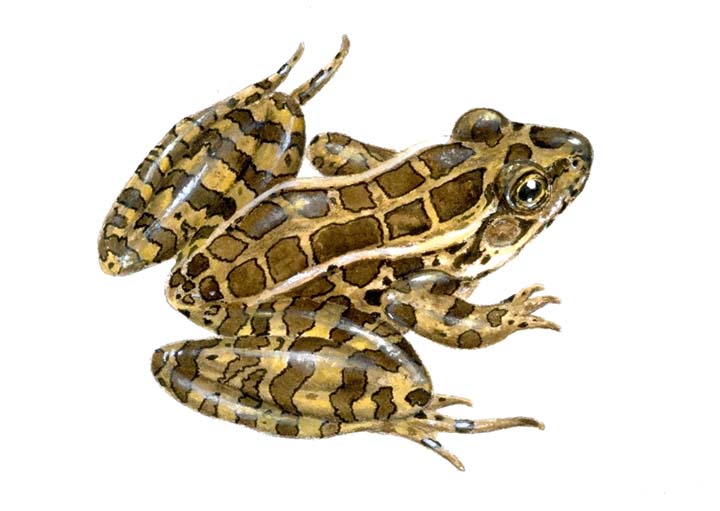 Lithobates palustris
A medium-sized 4-7 cm frog
Cream to brown color
Two rows of squarish brown spots running down the back between the dorsolateral folds.
The groin and thighs are washed with yellowish-orange.
The weak call of the male Pickerel Frog sounds like someone snoring in the distance.
The males usually call in May, and eggs are laid and attached to submerged vegetation.
The adult pickerel frog is most often seen along the edges of streams or flooded ditches.
This species is not widespread in Ontario. However, its similarity to the leopard frog makes identification difficult for the casual observer.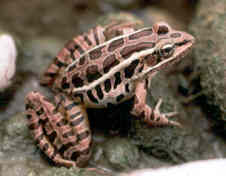 Description of call: Far-off snoring sound.
Use this link to download the sound file if your browser does not support embedded files.
}