Frogs and Toads
Report your sighting!
Fowlers Toad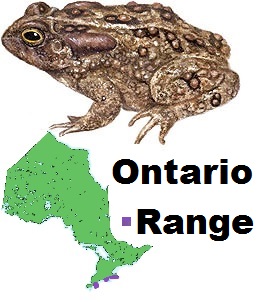 Anaxyrus fowleri
Usually has 3-4 warts in each brownish blotch on their backs.
The bony ridges behind the eyes actually touch the front edge of the paratoid gland (the large kidney shape mark behind eye).
Fowler's Toad is found in lakeside marshes and ponds along the north shore of Lake Erie. They forage in the litter along beaches and in wooded areas farther inland.
Male Fowler's toads begin to call as the water in the ponds begins to warm in May or June. The call is described as a short trill.
The tadpoles are black and they develop very quickly.
Adult toads hibernate under sand on raised beaches.
Because of its rarity, this species is almost never encountered.
Unfortunately, this toad is found on those beaches that receive some of the
most intensive use by vacationers.
ENDANGERED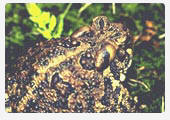 Description of call: Calls with a nasal, sheep-like "waaaaa"
Use this link to download the sound file if your browser does not support embedded files.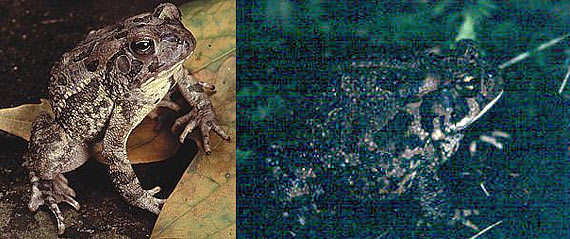 }