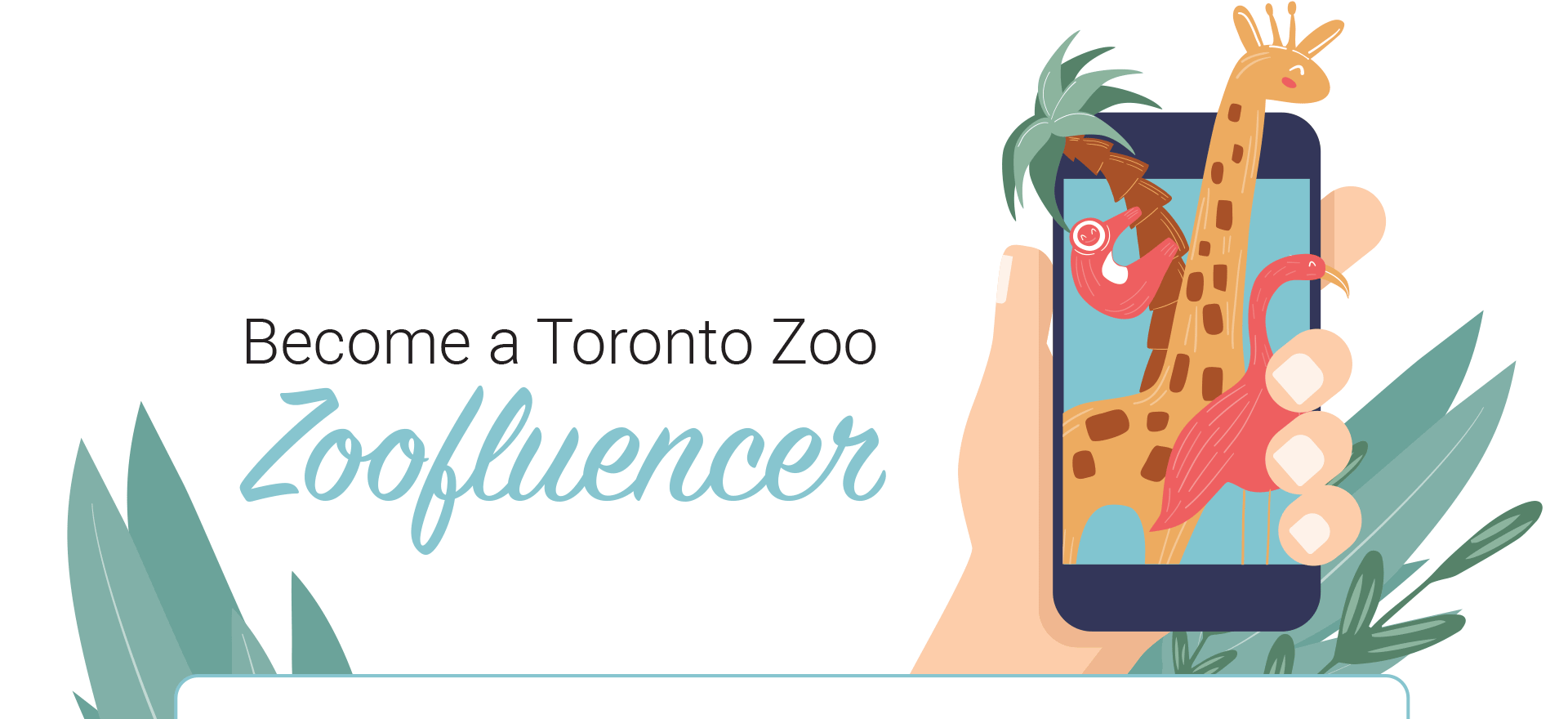 Thank you for your interest in working with Your Toronto Zoo!
Our hope is that as a "ZOOfluencer", you will partner with us in being a Conservation Champion, where you'll proudly share our mission of connecting people, animals and conservation science to fight extinction.
The Toronto Zoo is Canada's premier Zoo and is home to over 4,000 animals representing 350 species. Our vision is a world where wildlife and wild spaces thrive, and we are happy to partner with individuals who will work with us to proudly amplify our mission.
Whether you are a If you are a digital specialist who is passionate about wildlife and/or conservation, a family, or living in the GTA looking for a fun evening out at Terra Lumina, you will find a story worth sharing at the Toronto Zoo.
Influencers who are chosen to partner with us each receive:
Complimentary admission (details below)
Free parking
Please note that the Toronto Zoo is a not-for-profit organization that partners with the Toronto Zoo Wildlife Conservancy. Regretfully, our influencer opportunities are not paid.
We ask that participants produce high-quality and engaging content highlighting their visit to the Zoo and, where applicable, their experience at special events that are hosted on site. The Toronto Zoo may use and repost content, with credit given where possible.
Specific instructions will be provided to each influencer, but general requirements for content are as follows:
Photographers:
Photographers must post a minimum of 3 photos within 5 days of visit and tag @TheTorontoZoo on social media platforms.
Videographers:
Videographers must post footage taken at the park within 5 days of visit and tag @TheTorontoZoo on social media platforms.
Bloggers:
Content must include a detailed blog post, created on your website (500 words + photos taken during the visit).
Blog posts must be published within 5 days of the visit.
Content must be shared across social channels that writers maintain.
Links to content must be shared with Toronto Zoo's Strategic Communications team.
Influencers:
Influencers must post 3 - 4 pictures/videos plus 1 to 2 stories/live updates on their social platforms highlighting their experience at the Toronto Zoo
All content must tag @TheTorontoZoo and use the specified hashtags determined by the Strategic Communications team
Vloggers must publish video content no later than a week after the visit
Links to content must be shared with the Toronto Zoo's Strategic Communications team
OUR EVALUATION
Lions Roar - 1 Million + - Complimentary admission for you and up to six guests + a Behind-The-Scenes VIP Tour
Grizzly's Growl - 500k-1 Million- Complimentary admission for family up to six people + a complimentary Wild Encounter
Owls Hoot - 50-500k- Complimentary admission for family up to six people
Birds Chirp - 10k-50k- Complimentary admission for up to four people
The number of followers is based on Instagram and/or TikTok. A case by case conversation may be had concerning any influencers having a YouTube channel.
Thank you for your interest! If you'd like to apply, please fill out the form below.
Only those selected will be contacted for next steps. If contacted, please note that it may take up to six weeks prior to your scheduled work visit.