A STATE-OF-THE-ART HEALTH CARE FACILITY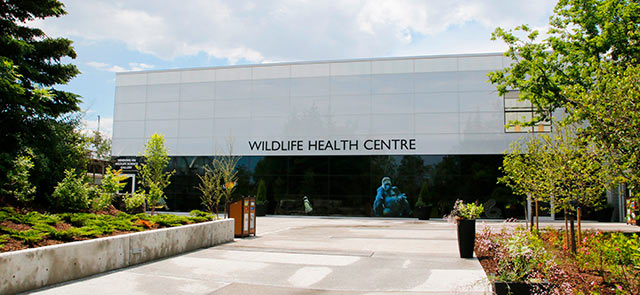 NEW at the Toronto Zoo, visitors can now see our state-of-the-art Wildlife Health Centre. This new facility is the first of its kind in Canada and further enhances the Toronto Zoo as a centre of excellence in high-quality animal care through veterinary and reproductive sciences, nutritional physiology, and conservation and wildlife research.
You can now catch a glimpse into the work we do behind-the-scenes having access to a viewing gallery featuring the following rooms: Diagnostic Imaging, Treatment, Surgery, Clinical Lab and Endocrinology Lab.
This facility was specially designed to tend to every need of the animals that call the Toronto Zoo home, while also providing the public increased visibility of the work that our Wildlife Health Care team completes every day.
Wildlife Health Centre Hours:
Wildlife Health Centre Hours: Open 9:00 am to 7:00 pm daily.
Guests can access the Wildlife Health Centre (WHC) at the Tundra Zoomobile Station, and follow the path adjacent to the Greenhouse.