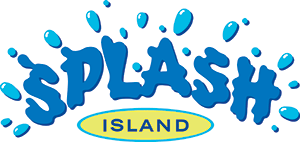 SPLASH ISLAND CURRENTLY
CLOSED FOR THE SEASON
Wrist bands are required for entry into our Splash Island, which reserves you and your group 1 HOUR of play in Splash Island. If you would like to visit Splash Island, please visit the Discovery Zone entrance for an opportunity to obtain wrist bands for your group, 30 minutes before the timed entry as per the specified times noted in the table below.
To ensure we are complying with public health guidelines, we are limiting the amount of guests who will be able to enjoy our Splash Island at one time to 200 persons per time period. In an effort to ensure the greatest number of guests can attend Splash Island on a given day, we are limiting the duration of stay within Splash Island to time periods of 1 hour.
Please note while we test out various operations there will be limited capacity available, though we will do our best to accommodate as many guests as possible, adhering to our strict COVID-19 safety measures. We truly appreciate your patience and support as we strive to continue with various stages of re-opening.
Day

Entry Time - 1 Hour

Wrist Band Release Time

(200 per time slot, release only for the specified time)

Monday to Wednesday

9:30 to 10:30

9:00

10:45 to 11:45

10:15

12:00 to 1:00

11:30

1:15 to 2:15

12:45

2:30 to 3:30

2:00

3:45 to 4:45

3:15

5:00 to 6:15

4:30

Thursday to Sunday

9:30 to 10:30

9:00

10:45 to 11:45

10:15

12:00 to 1:00

11:30

1:15 to 2:15

12:45

2:30 to 3:30

2:00

3:45 to 4:45

3:15

5:00 to 6:00

4:30

6:15 to 7:15

5:45
Cool off at Splash Island, the perfect destination for a hot summer day! With two acres of hands-on, non-stop family fun amidst waterslides, water-spouting animals, waterfalls, and tipping buckets, our splash pad is the best way to beat the summer heat. The kids will enjoy the cool mist as they explore and learn about which plants and animals live in different bodies of water in Canada. Splash Island is a great way to relax, cool down, and have fun with the kids!
COVID-19 Safety Measures:
For your safety the following COVID-19 health and safety measures have been implemented for Splash Island
Capacity limits have been implemented to assist with physical distancing measures
With our limited capacity, we have implemented timed entry for up to 1 hour of admission to the Splash Island. This allows a greater amount of guests to be able to enjoy!
Coloured wristbands are required for entry into Splash Island. Wrist bands for timed entry can be obtained at the entrance to our Discovery Zone Courtyard starting at 09:00 am. Your coloured wrist band will reserve your admission into Splash Island at a specified time during your day at the Zoo and provides you with 1 hour of Splash Island fun! We ask that you adhere to these times and duration of admission as space is limited within Splash Island
While in Splash Island, please ensure all members of your group maintain a 2 metre distance between others not in your house hold or group while in Splash Island.
We ask if you or any member of your group is feeling unwell or ill, that you not visit Splash Island. We welcome you to return on another day when you are feeling well to enjoy
Mask or facial coverings are required as outlined in our Zoo Guest Mask policy, but may be removed for short periods of time during active play in the water
Please remember to watch those in your care at all times while enjoying Splash Island
Toronto Zoo Guest Mask Policy:
Facial covering or masks must be worn when:
In all indoor spaces and covered viewing areas.
In all outdoor spaces where physical distancing of at least 2 metres (6.5 feet) from others, not within your own household, is challenging or not possible.
In all areas where there is a greater concern for risk of transmission of COVID-19 from human to COVID-19 susceptible animal species.
We require that all persons over the age of 2 years, entering Splash Island, adhere to this policy and wear their masks in accordance with this policy
Masks may be removed for short periods of time while involved in active play in the water.
Splash Hours of Operation
July 26 to August 15
Mondays to Wednesdays:
9:30am – 6:30pm
Thursdays to Sundays:
9:30am – 7:30pm
August 16 to September 6
Mondays to Wednesdays:
9:30am – 6:30pm
Thursdays to Sundays:
9:30am – 7:00pm
Closed for the season after Labour Day
Free with Zoo Admission