A message from our CEO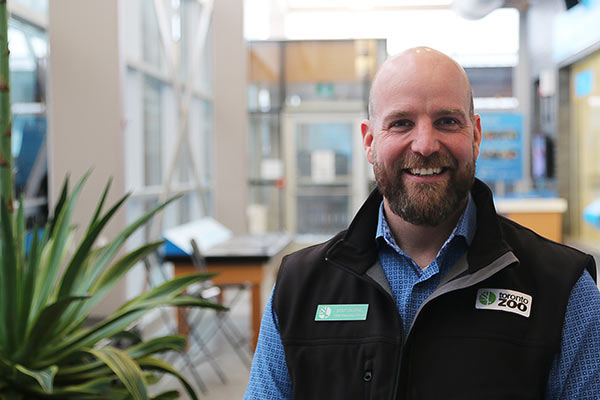 Welcome from the CEO.
I am delighted to welcome you to the Jobs & Careers webpage for your Toronto Zoo. Our mission is to connect people, animals and conservation science to fight extinction. It is an important fight and a big challenge with all the threats nature is facing! We believe in collaboration and that conservation is a team sport that needs more players. Those new players are critical for us to have the big impacts required to protect species for future generations.
At your Toronto Zoo, we are committed to building an inclusive team that values each other and celebrates diversity, skills and commitment. Our team is the driving force behind our mission, and their unique perspectives and talents are critical to our success.
We are continually seeking activists who are passionate about animal welfare, conservation and are great team players. We believe in 4-cares, starting with 1) the animals in our care, 2) our staff & volunteers, 3) our guests and 4) our community and have adopted an internal brand of 1TZ (One Toronto Zoo) to bring these together.
Interested in joining us and being part of this team of world class conservation champions? Please explore our website and search our current openings for opportunities.
Sincerely,
Dolf DeJong, CEO