Alerts
Please note February 3rd to February 4th 2023, Zoomobile may be experiencing closures and delays due to weather and unforeseen circumstances.
---
Please note that due to the cold temperatures expected, the Conservation Carousel will be closed on Saturday, February 4.
---
Please also note our Zoomobile will now be taking an alternate route through the Eurasia Wilds and will no longer be travelling through the Eurasia Drive Thru.
---
Please note the following animals that may not be viewable at this time:
Americas Pavilion
Two-toed sloth, golden lion tamarin, white-faced saki, river otter, Eastern loggerhead shrike, and black-footed ferret are all currently not viewable due to habitat maintenance.

Eurasia Wilds
The Stellar Sea Eagles are currently not viewable.
Canadian Domain:
Closed for the season.
African Savanna:
Some animals may not be viewable due to decreasing temperatures.

Kids Zoo
Closed for the season.
---
Saturday, February 25 - Move Your Paws for the Polar Bear Cause 5K/1K Run/Walk
Please be advised that your Toronto Zoo and Canada Running Series will be hosting the Move Your Paws for the Polar Bear Cause 5K/1K Run/Walk at the Zoo on February 25th to raise funds for the Toronto Zoo Wildlife Conservancy and polar bear conservation.
Please note the following operational impacts:
For their well-being, some animals along the Move Your Paws route may be delayed going out on habitat in the morning. Guests may experience slight delays on other pathways as the run finishes and the race route is cleared.

Tundra Trek: Caribou will not be visible and the path to the Caribou habitat will be closed for the entire day

Zoomobile: Begins operating at 11:45 am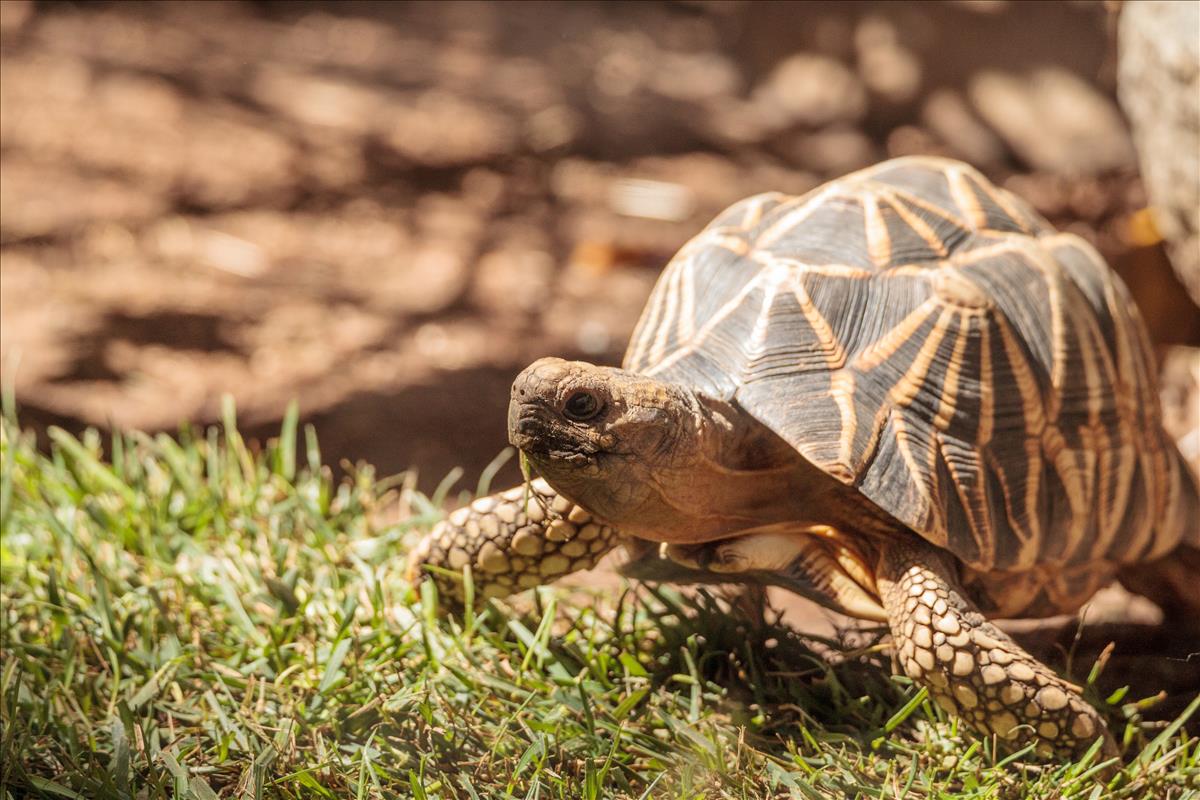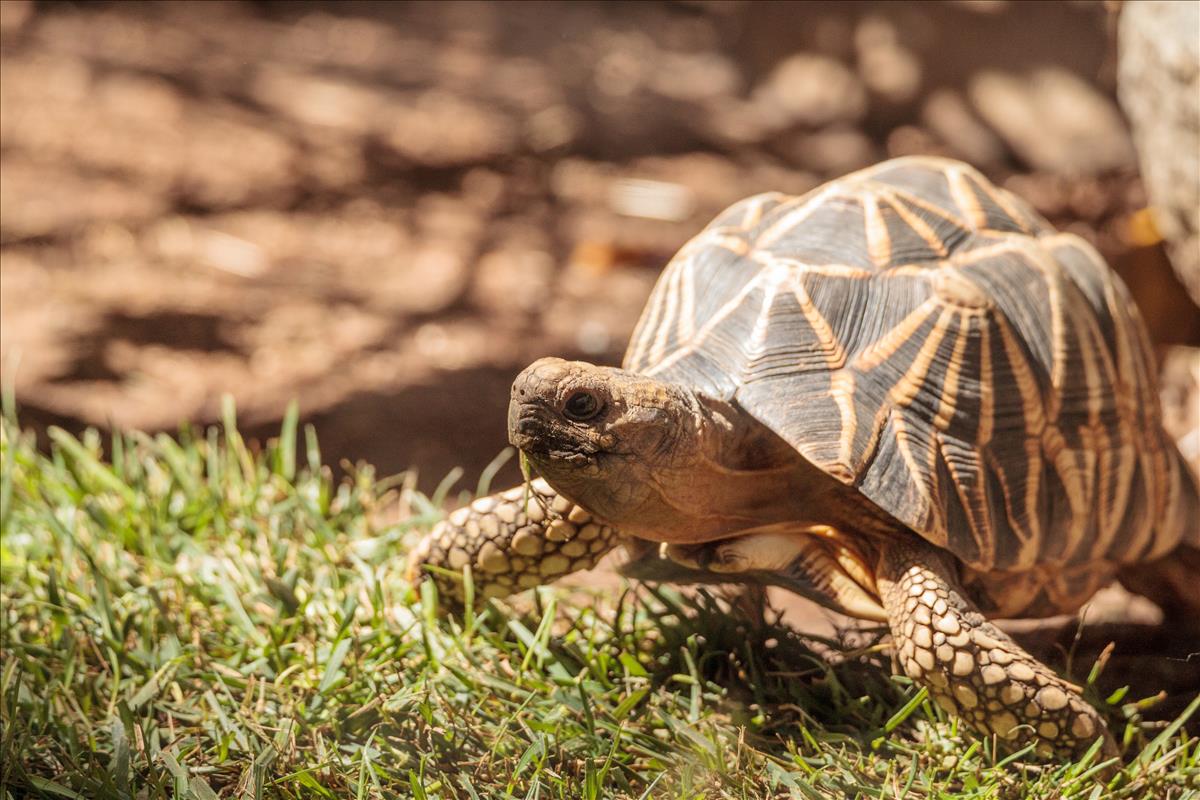 Reptile
Location at the Zoo:
Indo-Malaya
Region: Southeast Asia
Burmese star tortoise
The rare Burmese star tortoise is one of the most beautiful tortoises. The oval shaped carapace (upper shell) measuring 26 cm is characterized by a highly distinctive star or radiating pattern. The dark brown to black, domed carapace is marked with up to six radiating yellow stripes emerging from small, yellow central areas (areolae), creating a star pattern that gives this tortoise its unique appearance. The underside or plastron is yellow with each scute having a dark brown or black blotch. The head is of moderate size with a non-projecting snout and a three pointed upper jaw. The skin of the head, limbs and tail are yellow to tan. The forelimbs have large pointed to rounded scales and a large, horny scale also appears at the end of the tail. Males are distinguished from the females by a much thicker and longer tail.
Conservation Status: IUCN

Distribution:
Restricted to Myanmar (ex Burma) from the north, to Moulmein, in the south.


Habitat:
Found in forest openings and forest edges in the dry zones of Myanmar.


Diet:
The species feeds on a range of vegetation, primarily grass but also mushrooms, fruit, some insects and larvae.


Reproduction:
The Burmese star tortoise is among the least studied of all living tortoises. Very little is known of its behaviour in the wild. In captivity, nesting usually occurs at the end of February. The eggs are quite large but few in numbers.


Adaptation:
The markings on its carapace provide excellent camouflage.
Threats to Survival:
Although subsistence gathering of these tortoises has been going on for many generations, more recently they have undergone a dramatic decline because of mass harvesting for the food market (for its perceived medical value), and the illegal pet trade. Because of its beauty, rarity, and distinctive markings on its carapace, large sums are being paid by collectors in Europe and North America.
Some attempt is being made to preserve the species in 2 protected areas but poaching is rampant even though they are fully protected by law. Also deforestation is a major hindrance in preserving this species.