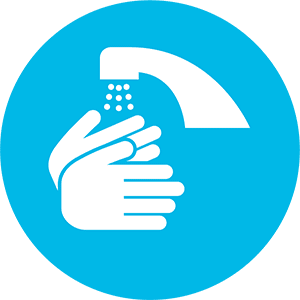 The Toronto Zoo's top priority is to ensure the safety and well-being of our guests, members, staff, volunteers and animals amid the COVID-19 virus. Health officials for Toronto, Ontario and Canada have advised that the risk from contracting the virus remains low, and we will continue to monitor this situation as it progresses.
At this time, the Zoo and Terra Lumina remain open and March Break Camp will continue. However, effective Saturday, March 14th, we have taken the proactive steps to reduce close proximity between staff, guests and volunteers by cancelling the Zoo's Wild Toy Animal Hospital (scheduled over the March Break) and the Komodo Dragon, Orangutan, Gorilla, Giraffe, Snake and Amur Tiger Keeper Talks. The Cheetah, Polar bear and Lion Keeper Talks will continue as scheduled as will the Otter and Lake Malawi feedings. Wild Encounters will also be cancelled during March Break. Those who have booked will be contacted and refunds will be issued.
We continue to encourage our guests, members, staff and volunteers to stay home if they are not feeling well. In addition to our regular site-wide cleaning routines, we have increased cleaning in high-touch and high-traffic areas. We have installed additional hand sanitizer stations throughout the Zoo, and washrooms are open throughout the site and guests are encouraged to wash their hands regularly. The restaurants on-site are open, and guests are also welcome to bring their own food as well.
As this situation evolves, noting that things can change quickly, we will keep you updated here on Facebook, Twitter, and on our website.
Need Help?
Phone: 416-392-5900
Email: tzwebmaster@torontozoo.ca
Alerts
Please note that the African Savanna, from the south Kesho Gate by Kesho Park HQ to hyenas, will be closed on July 11 and 12, 2020 due to a 19+ ticketed event. Giraffes, River hippos, warthogs, Watusi cattle, African penguins and White lions will still be viewable. The African Rainforest Pavilion and Zoomobile operations will not be affected by this closure.
We apologize for any inconvenience.
Hours:
The Toronto Zoo is open 364 days a year! Every day but Christmas Day.
Current Zoo Hours : 9:30am - 4:30pm weekdays | 9:30am - 6:00pm weekends/holidays

Last admission one hour before Zoo closes.
Full 2020 Hours

March 23 to May 1
9:30am - 4:30pm weekdays
9:30am - 6:00pm weekends/holidays


May 2 to September 7
9:00am - 7:00pm

September 8 to October 12
9:30am - 4:30pm weekdays
9:30am - 6:00pm weekends/holidays


October 13 to December 31
9:30am - 4:30pm
Green House
10:00am to 4:00pm daily
Kangaroo Walk-Thru
Closed for the season
Kids Zoo
Closed for the season
Splash Island Hours
Closed for the season
Waterside Theatre – Animal Shows
Closed for the season
Wildlife Health Centre
10:00am to 4:00pm daily
Directions:
The Toronto Zoo is set in the beautiful Rouge Valley. The Main Entrance is located on Meadowvale Road, Toronto, north of Highway 401 (Exit #389 eastbound and westbound). The Zoo is accessible by car and public transit.
Address: 2000 Meadowvale Road, Toronto, Ontario, M1B 5K7
By Car

Take HWY 401 East or West to Meadowvale Road (Exit 389)
Go North on Meadowvale Road and follow signs to Zoo Entrance.
By TTC

The TTC operates two bus routes to the Toronto Zoo, from four rapid transit stations. At the Zoo, all TTC buses serve a bus stop conveniently located close to the main entrance.

The 86A Toronto bus route operates to the Zoo from Kennedy Station every day during the summer. Buses run from about 6am to 8pm. After Labour Day, 86A Toronto buses operate to the Zoo from Monday to Friday only.

The 85 Sheppard East bus route operates to the Zoo from Don Mills Station and Rouge Hill GO Station on Saturdays, Sundays, and holidays. 85A "Via Toronto Zoo" and 85B "To Toronto Zoo" buses serve the Zoo directly, from about 7am to 8pm. Other 85 Sheppard East buses serve the Sheppard Avenue/Meadowvale Road intersection, where customers can transfer for 86A Toronto buses for the short trip to the Zoo.

Both TTC bus routes that serve the Zoo, as well as Don Mills Station, Kennedy Station and Rouge Hill Go Station, are accessible to customers who use wheelchairs or other mobility devices.

For more route information, visit ttc.ca or contact them at 416-393-4636.
By GO Train

The Toronto Zoo is just minutes from the Rouge Hill Go Station. Board a TTC 85 Sheppard East bus to the Zoo right at the station. For Go Train information, please visit gotransit.com or call 416-869-3200
By Durham Region Transit

The Toronto Zoo is accessible via Durham Region Transit. To help plan your visit and trip to the Zoo, please visit durhamregiontransit.com.
Zoo Parking

$14 per vehicle (pay at admission)
Many spaces reserved for accessible parking.
Zoo Map:
The Toronto Zoo has over 5,000 animals representing over 450 species and 10km of walking trails. Our Zoo is divided into seven zoogeographic regions as you will see on the Zoo map. We are dedicated to providing the animals in our care with the means to live long and enriching lives while connecting people to wildlife. Visitors may come across animal feedings (which could include the feeding of prey items), breeding activities or other natural behaviours while visiting the Zoo.
Open Zoo Map (PDF)
Interactive Winter Map!
Allow us to help you out planning your trip this winter.
Zoo Restaurants:
Animals or people, we make sure everyone is fed at the Toronto Zoo. Look for one of our well-known establishments, or bring your own picnic lunch! Picnic tables are available at various locations through the Zoo. *Please note, all hours and locations are weather dependent.
Rentals:
Available daily. Rentals can be purchased at admission booths, adventure ticket booths and all gift shop locations and picked up by rental area in the front entrance courtyard (located beside Greenhouse Gift Shop).
All rentals are sold on a first come first serve basis and no reservations are allowed.
Single strollers

$7.08 plus a $5 refundable deposit
Double Strollers

$8.85 plus a $5 refundable deposit
Wagons

$7.08 plus a $5 refundable deposit
Wheelchairs

FREE - $5 refundable deposit required
Electric Convenience Vehicle (ECV)

$30.97 plus a $10 refundable deposit
Only available Spring to Fall. The ECV is a single person chair. Must be 18 years or older to operate the ECV. Certain Conditions Apply.
Lockers

Single Loonies only $0.88. Large, Medium and small lockers available.

Locker Dimensions:
Small: 17.5" X 15" X 29.75" Medium: 23" X 15" X 29.75" Large: 23" X 19" X 29.75"
Accessibility:
The Toronto Zoo is committed to welcoming all guests to experience the Zoo. We have many services to help guests with disabilities including accessible parking spaces, wheelchair accessible pavilions, free wheelchair rentals (with refundable deposit) and more.

For full guest disability services and policies, visit here.