Saturday, February 17 to Monday, February 19, 2018
Add some wild to your Family Day and bring your family to meet ours. Take in one of our daily Keeper Talks, Carnivore Feedings, visit our tropical pavilions or grab a hot chocolate and walk along our many scenic trails. Also, don't miss your chance to see the Giant Panda Family, Da Mao, Er Shun and cubs Jia Panpan and Jia Yueyue, before their exhibit closes to the public on March 18th.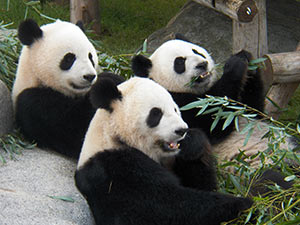 What to see at the Zoo this Family Day?
Greater One-Horned Rhino House:
Drop by and meet one of our newest Zoo family members, our adorable male greater one-horned rhino calf, daily from 11:30am-1:30pm! Plus, don't forget to help us name him, submit your votes
HERE
now through February 28th, 2018.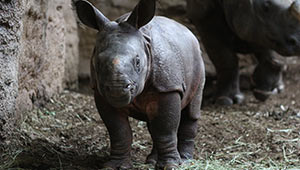 African Rainforest Pavilion: Back and bigger than ever, meet our Aldabra tortoises in the African Rainforest, where they share a unique home with our Ring-tailed lemur family.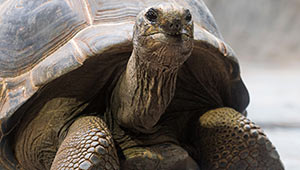 Indo-Malaya Pavilion: NEW Asian Carp - they're big, they're bad and they're ugly and they are the newest exhibit at the Zoo. The first of its kind in Canada, this exhibit houses two species, bighead and grass Asian carps!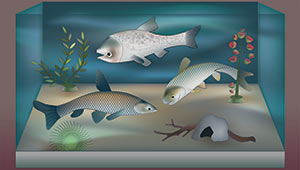 Wildlife Health Centre: Volunteer-led guided tours at 12:30 pm. Guests should meet at the Tundra Trek Zoomobile Station.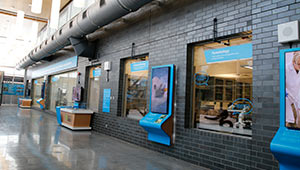 Carnivore Enrichment Feeding Schedule:
Saturday, February 17
Jaguar at 1:30pm (Mayan Temple)
Sunday, February 18
Sumatran tiger at 1:30pm (Indo-Malaya)
Monday, February 19
Cheetahs at 1:00pm (African Savanna)
See full schedule HERE