All Events
Christmas Treats Trek
Thursday, December 26, 2013
9:30 am to 3:30 pm


The Toronto Zoo is the place to be on Boxing Day! Join us for Boxing Day to see what delightful seasonal treats await the Zoo's animals. Don't forget to stop by and visit Er Shun & Da Mao - it is their first boxing day in Canada! Please bring a non-perishable item for the food bank. Half price admission for everyone all day. Happy holidays! Please note this is an outdoor event.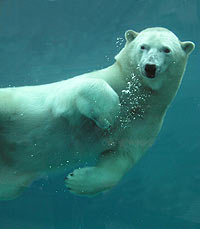 "Adopt" a Giant panda today or choose your own favourite animal.
Adopt an Animal. Support your Zoo. Order on line or call 416-392-9114.


*Please note all events subject to change without notice.