Toronto Zoo Events Calendar
World Turtle Festival
Saturday, May 25th, 2019
11:00am – 4:00pm
Wildlife Marquee
Free with Admission
Turtles around the world are threatened with extinction, but they are also some of the most honoured and celebrated creatures on earth! Join our Adopt-A-Pond Wetland Conservation Programme for a fun filled day at the Zoo where your family will discover the diversity of turtles, how conservationists are helping to save turtles globally, and how you can protect these amazing animals here in Ontario. Activities include identifying turtles to become a Turtle Tallier, our Blanding's Turtle Mascot, and turtle themed games, all free with Zoo admission at the Wildlife Marquee. PLUS, checkout all the Pavilions to learn different aspects of how zoos care for turtles and tortoises. Don't miss out on our turtle bouncy castle, where your $2 donation goes directly to turtle conservation projects right here in Ontario!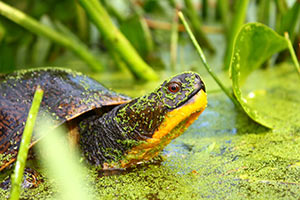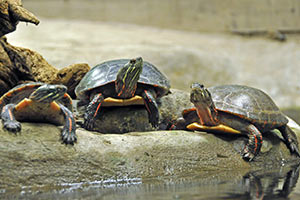 *Please note all events subject to change without notice.
Alerts


Please be advised that the African Savanna will be closed for Brew at the Zoo as of 2:00pm on Saturday, August 31, 2019. The area will open as usual on Sunday, September 1, 2019. We apologize for any inconvenience.