Toronto Zoo Events Calendar
34th Annual Remembrance Day Ceremony
Monday, November 11, 2019
Complimentary admission for those attending the service 9:30am to 10:30am
Ceremony begins promptly at 10:55am
Veterans and the general public are invited to join in remembering and honouring the many wartime sacrifices that Canadians have made for their country. Admission for veterans and guests attending the ceremony is complimentary admission from 9:30 am to 10:30 am. The year round parking fee will be in effect except for VIP's, Veterans in uniform or with medals, crests or other military affiliation insignia, as well as serving members, in uniform, of the armed forces, police, fire, ambulance and TTC.
NOTE: It is recommended that you arrive early as, due to the increased popularity of this ceremony, we cannot guarantee seating availability in the Waterside Theatre. To ensure guests have ample time to make their way to the Waterside Theatre, and out of respect to our participants in the ceremony, the free admission offer ends promptly at 10:30am. The Waterside Theatre closes at 10:45am and Ceremony begins promptly at 10:55am. It is recommended guests arrive early. Admission gates open at 9:30am and Waterside Theatre opens at 9:45am.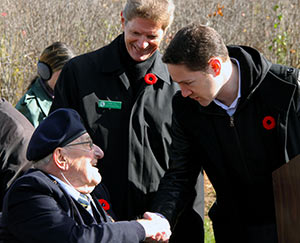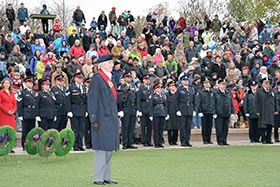 Alerts
Please note that the Africa Restaurant will be closed due to unforeseen maintenance that requires immediate attention. Simba Safari Lodge, Peacock Café, Caribou Café and Eurasia Pizza Pizza remain open.

---
Please be advised that on September 21, 2019, Canadian Domain, Wildlife Health Centre Viewing Gallery and Zoomobile will be closed until 1:00pm to Zoo Visitors due to the Oasis ZooRun taking place on site. Regular Zoomobile scheduling will continue after 1:00pm.

---
Please note that the Wildlife Health Centre Viewing Gallery will be closed to the public at 2:00 pm on Thursday, September 19, 2019 for a private event.
We apologize for any inconvenience.
*Please note all events subject to change without notice.