Monday, April 9, 2018
Monday, May 14, 2018 and
Monday, June 11, 2018
Join us for our new Seniors Discovery Days. All guests, 65+ and CARP members with a valid ID card will receive 15 % off admission, 15% discounts at Caribou Cafe and Africa Restaurant on select items and a special "bundle" offer, 10% off in Zootique (extra10% off for seniors who are members) and 15% off senior's memberships. The Zoo will also open at 9:00am for our Seniors Discovery Day guests 65+ and Carp Members.
Exclusive Tours for Seniors 65+ and CARP Members (free with admission) as part of Discovery Days For Seniors
Join one of our knowledgeable Volunteer guides as they bring the Zoo to life with "insider" stories and fun facts about our animals and plants. Tours are approximately 1.5 hours in length and will focus on different themes over the three dates. Tours start at 9:00 am* and are offered on Monday April 9 (Topic – Zoos & Conservation, including a visit to our new Animal Hospital viewing gallery), Monday, May 14 (Topic – Zoo Moms), and Monday, June 11 (Topic – Seeing the Greener Side of the Zoo, including a tour through our greenhouses and tropical pavilions).
May 14 – Special hearing screening
The Campaign for Better Hearing truck will be at the Toronto Zoo on May 14! This mobile hearing screening vehicle will be on site to hand out important information about hearing health, raise awareness and provide complimentary hearing screenings! Sponsored by HearingLife and the National Campaign for Better Hearing.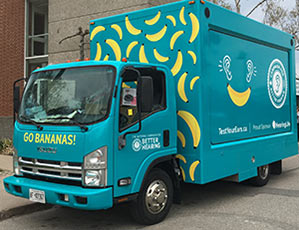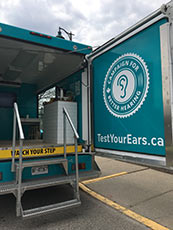 Please note: tours do not go behind the scenes. Limited spaces available! Reserve your spot today by contacting Volunteer Services at least one week in advance by submitting your request to tzvolunteers@torontozoo.ca OR by calling 416-392-5942.