Toronto Zoo Events Calendar
Thanksgiving Celebration Weekend and Fall Colours
Saturday, October 6 to Monday, October 8, 2018
Free with Admission
Fall is one of the most beautiful times of the year at the Toronto Zoo with stunning fall colours, family-friendly photo opportunities and over 5,000 animals. It's the perfect weekend to be thankful and enjoy the beautiful outdoors with family and friends.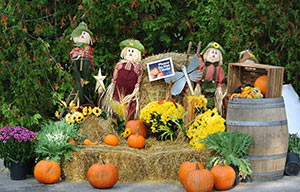 *Please note all events subject to change without notice.
Alerts


Please note, on Wednesday, 2018-03-28 a portion of the Americas Pavilion will be closed for a special event taking place from 9:30 am to 12:00 pm. The Americas Pavilion aviary and primate wing will remain open during that time period and the full Americas Pavilion will reopen as of 12:00 pm.