All Events
Mother's Day
Sunday, May 12


Why not bring Mom for a day at the Zoo and meet some of our WILD Moms including Tania (two-toed sloth), Olive (babirusa) and Lily (ring-tailed lemur)! Join us in the Indo Malaya Pavilion to learn more about M.O.M (Missing Orangutan Mothers). Orangutan mothers and babies have a very close relationship. The mother and offspring bond is actually the most important social bond with orangutans demonstrating how important moms are! Mother's Day is a great opportunity to bring attention to the plight of these beautiful red apes and to encourage people to learn more about how you can to help protect them!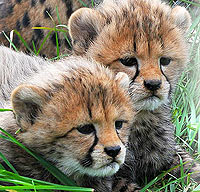 "Adopt" a Polar bear today or choose your own favourite animal.
Adopt an Animal. Support your Zoo. Order on line or call 416-392-9114.


*Please note all events subject to change without notice.