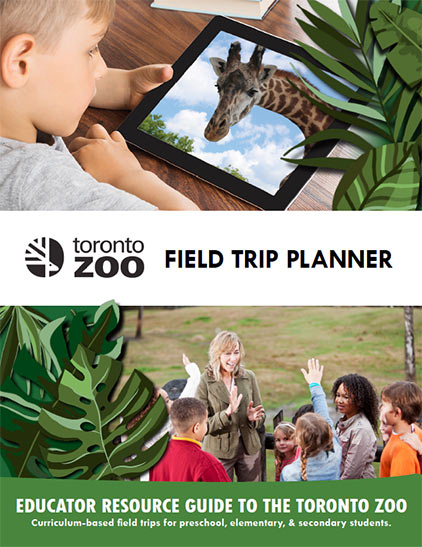 What's new at the Zoo!
Educator E-Newsletter
Subscribe to schools@torontozoo.ca today and be the first to learn about field trip opportunities, new curriculum-linked programs and resources available. As well as special events and promotions happening at the Toronto Zoo.
Want to Win a Free Class Trip to the Zoo? Details Here
The Zoo offers multiple ways of connecting with the animals and learning all about them from the comfort and safety of your device.
Click HERE to see all of our virtual options.