TORONTO ZOO RECEIVES ENVIRONMENT CANADA GRANT FOR ONTARIO BAT CONSERVATION RESEARCH TO HELP ENDANGERED SPECIES IN CATASTROPHIC DECLINE
AN ENVIRONMENT CANADA GRANT OF $211,171 WAS AWARDED TO THE ZOO'S NATIVE BAT CONSERVATION PROGRAM TO FURTHER THE ZOO'S EFFORTS TO SAVE LOCAL BAT SPECIES AT RISK; INCLUDING SPECIES HIGHLIGHTED BY THE RECENT WWF REPORT CITING BATS HAVE POSSIBLY UNDERGONE ONE OF THE LARGEST MAMMAL DECLINES EVER RECORDED.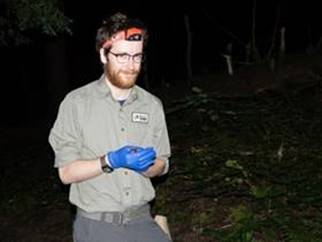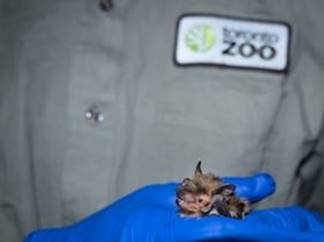 LEFT: Toby Thorne, Toronto Zoo Bat Researcher, with Big Brown Bat and RIGHT: Big Brown Bat. Photo Credit: Toronto Zoo
For video of native bat conservation programs taking place in the field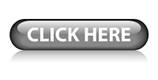 TORONTO, ON, Wednesday, September 20, 2017 – Receipt of this grant helps Toronto Zoo strengthen its status of being a leader in bat conservation within the community and allows the organization to expand its efforts to help native bat species. The Zoo's Native Bat Conservation Program (NBCP) is committed to conservation efforts for Ontario bats. This funding, along with other partners' support and in-kind resources already in place at the Toronto Zoo (including the Toronto Zoo Endangered Species Reserve Funds), amounts to over $500,000 earmarked to grow the program over the next few years and make important strides in native bat conservation. Bats serve an important role within our ecosystem – they can be monitored and utilized as bio indicators. The Toronto Zoo's Strategic Plan focuses on Canadian Species, including native bat species, and is committed to help make great strides in preserving many of Canada's threatened and endangered animals.
There are eight species of bats that reside in Ontario, three of which are classified as endangered under the federal Species at Risk Act; these are the little brown myotis, Northern myotis and the tri-coloured bat. Further to that point, four of the eight species are classified as provincial Species at Risk; including the three named species above plus the Eastern small-footed myotis. The particularly concerning part of these classifications is that all were added to the Species at Risk status in the past five years, beginning in 2012. The unprecedented declines have been a result of White Nose Syndrome (WNS), wind turbines, and habitat destruction resulting in roosting and hunting sites in mature forests being diminished. WNS is the biggest factor, which is a fungal disease affecting cave hibernating bats. WNS causes bats to wake excessively during hibernation, depleting their energy reserves for hibernation and leading to starvation because food is not available. WNS was first recorded in New York State in 2006, and first recorded in Ontario in 2010. World Wildlife Fund's Canada - Living Planet Report 2017 cites that within the first three years of discovery, WNS had wiped out 94% of hibernating little brown myotis in Nova Scotia, New Brunswick, Ontario and Quebec. Some ecologists consider this the most rapid decline of mammals ever documented. WNS affected Species at Risk bats, like the little brown myotis, are present in the GTA, including on Zoo grounds and the NBCP is focusing on collecting detailed data on the distribution and activity of the species, allowing us to monitor and help conserve them. With acoustic monitoring we can gain both qualitative and quantitative information to get an understanding of wider biodiversity.
"We would like to very much thank Environment Canada for this grant and the exciting opportunity to continue to grow our efforts in understanding more about native Ontario bat ecology and what needs to be done to conserve them," says Maria Franke, Curator of Mammals, Toronto Zoo. "With our expertise and research working with Species at Risk we have the ability to have a large impact on conservation efforts for these often overlooked species."
The Toronto Zoo's NBCP features a two-pronged approach to bat conservation, aiming to fill existing knowledge gaps and leading bat outreach opportunities within the community. Addressing knowledge gaps will involve gathering data in the field through various methods that include acoustic monitoring, catching and releasing bats and radio tracking. The Toronto Zoo has partnered with Parks Canada's Rouge National Urban Park since 2015 to initiate the first park-scale bat population. To date this monitoring has identified all eight Ontario species in the park and more than 100,000 echolocation calls have been recorded providing data on species abundance and habitat preferences.
Leading outreach programs and opportunities within the community is also an important component to the Zoo's NBCP, this helps to engage and educate the public on the importance of bat conservation. This includes coordinating public events such as: professionally led bat walks, public awareness events held on the Zoo site, and the development of an online educational program. The NBCP also works closely with the Zoo's Turtle Island Conservation Program to collect data with First Nations communities. Furthermore, the Toronto Zoo's NBCP coordinated and hosted the first Ontario-wide Bat Conservation Meeting in April 2017, where 30 organizations from across Ontario all met at the Zoo to discuss bat conservation initiatives.
The newly awarded Environment Canada grant will help the Zoo continue to strengthen its status of being a leader in bat conservation within the community and allows us to partner with many organizations to have a greater impact on native bat protection and conservation efforts.
You Can Make A Difference! If you are interested in learning more about bats and what you can do to help, The Toronto Zoo has many excellent resources available to the public. Our Bat Conservation Guide is available both online as a PDF and through the Toronto Zoo Bat App available on the Google Play Store. These resources provide information on the bats of Ontario, the problems they face, and even how to build your own bat house!
- 30 -
This project was undertaken with the financial support of the Government of Canada.
Ce projet a été realisé avec l'appui financier du gouvernement du Canada.
Toronto Zoo's Bat Conservation Program Materials