Toronto Zoo Events Calendar
Spring Toad Festival
Saturday, May 4, 2019
10am to 4pm (free with zoo admission)
Location: Americas Wetland Outdoor Exhibit
Celebrate the arrival of spring by experiencing the sights and sounds of amorous male toads in search of that special someone! Our annual wetland festival is scheduled around the explosive breeding ritual of American toads at our very own Americas Wetlands Outdoor Exhibit. Although the emergence and courtship of toads is the main event, there are heaps of other fun activities for children and adults alike, including: air brush tattoos, frog themed games like "Fish for a Prize," Toady the Mascot, and information on how to become a Frog Watcher or Turtle Detective. It's "toad-ally" fun for the whole family!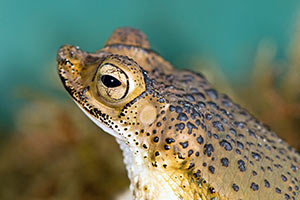 *Please note all events subject to change without notice.
Alerts


Please note, due to extreme cold weather forecast, the African Savanna pathways will be closed Saturday, January 19 and Sunday, January 20.
Subject to continued extreme cold weather forecast for Monday, Jan 21, the area may remain closed for the day. Sorry for any inconvenience.