Alerts
Please be advised that our bird aviaries are open!
Your Toronto Zoo is committed to the health and safety of the animals in our care. We take proactive steps to protect our birds from Avian Influenza which has been confirmed in a wild bird in southern Ontario, and some birds may still be off display.
---
Please note Splash Island is still closed and will not open until July 1st due to unforeseen delays in construction. Please watch for updates on https://www.torontozoo.com/tz/splash or on our social media pages. Thank you!
---
Please note the following animals are currently not on display due to various reasons including Avian Bird Flu, and Covid-19 sensitivity:
Flamingo, peacock, and bald eagle
Some Kids Zoo Animals
Cougar
Moose
Kangaroo walk through (kangaroos are still visible)
Axolotl
We apologize for the inconvenience!
Our Policies
Thank you for visiting Your Toronto Zoo.
Beginning Friday, May 13th, your Toronto Zoo will be lifting the mandatory vaccination policy for members and guests. Mandatory vaccination policy remains in effect for Zoo staff, volunteers and any contractors onsite, and we will continue to take precautions to protect our animals onsite. We kindly request that all persons 2+ entering into our Africa Pavilion, where our Gorilla family lives and also our Indo Malayan Pavilion, home to our Orangutans, wear a mask.
While enjoying your Toronto Zoo, we strongly encourage guests to continue the following practices of:
Wearing of facial coverings or masks, for persons 2+ years of age when indoors, in closed spaces or in crowds.
Effective hygiene measures like; washing your hands often, use alcohol based hand sanitize and cough and sneeze etiquette.
Please respect individual choices regarding the wearing of masks.
Get tickets to walk through the zoo!
General admission tickets are available online and on site.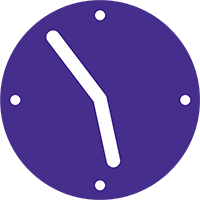 Hours
*Last admission into Zoo is one hour before Zoo closing
April 30th - May 18th, 2022
Daily 9:00am to 7:00pm

May 19th - June 26th, 2022
Sunday to Wednesday 9am to 7pm
Thursday to Saturday 9am to 8pm

June 27th - September 5th, 2022
Daily 9am-7pm

MEMBERS

Have your membership ID on-hand when you enter the Zoo as this will be required as proof of Membership.

ZOO GUESTS
Daily admission tickets will be released in blocks on an ongoing basis depending on the availability of tickets in the current block.
PRICING
Adults $27.99 + tax
Senior $23.15+ tax
Child $18.30 + tax
Parking: $14.00
Directions:
The Toronto Zoo is set in the beautiful Rouge Valley. The Main Entrance is located on Meadowvale Road, Toronto, north of Highway 401 (Exit #389 eastbound and westbound). The Zoo is accessible by car and public transit.
Address: 2000 Meadowvale Road, Toronto, Ontario, M1B 5K7
YOUR Zoo Experience
Please plan your route with this
new map
before your visit.
ON THIN ICE
For an interactive experience at our Tundra Trek, download our app On Thin Ice!
By downloading the free app onto your devices, you can get up close and personal with life-sized AR Arctic animals and learn about their amazing adaptations and the challenges they face due to climate change. A VR game lets you be a polar bear, trying to catch seals on the sea ice and gain enough weight to survive the summer.

The app is free and available on the Apple App Store or through Google Play.❄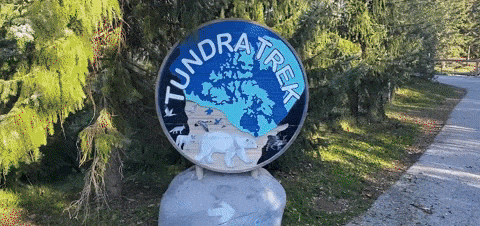 The Toronto Zoo's one-of-a-kind tours will take you behind-the-scenes to experience some of our amazing animals and habitats up close!

Book Wild Encounter
What can I expect from my Zoo experience
Gift Shops - Giftshops will be open

Please see our Restaurants page to what food services are available

Pavilions - Pavilions are open!

Stroller & Accessibility Rentals - Strollers, wagons, wheelchairs and ECVs are available.
Cost:*
Single Stroller ($7.08 + tax)
Double Stroller ($8.85 + tax)
Wheelchair (Complimentary)
Electric Scooter ($30.97 + tax)
Wagon ($7.08 + tax)
Other:
Rides/Zoomobile - Click Here for Details
Water Fountains - available (water bottle refill stations are also accessible)
Indoor Pavilions - open
Lockers - Available
Souvenir Nickel Press and Medallion Coin Machines - Available
ATM - Unavailable
2022 TORONTO ZOO RE-OPENING
Frequently Asked Questions
Last Updated: Friday, May 13th, 2022
Are Indoor Pavilions open?

Indoor Pavilions are open.

Are Wild Encounters available?

Yes, book your Wild Encounter here: https://tickets.torontozoo.com/events/wildencounters.

What are your hours of operation?

Please note, to visit the zoo, a ticket must be booked prior to arrival. Tickets are only available for sale online and will not be sold on site. Please refer to www.torontozoo.com/welcomeback#Hours for current hours of operation.

How do I book a visit to the Toronto Zoo?

Pre-booked tickets are available on our website at www.torontozoo.com/welcomeback. Please note, there is a purchase limit of ten admission tickets per transaction.

When will you release more admission tickets for booking?

Admission tickets will be released in blocks on an ongoing basis.

Can I cancel or change my ticket day?

Due to limited capacity on site and limited availability of tickets, we ask that you do your best to attend your scheduled visit; tickets are non-refundable and your Toronto Zoo operates rain or shine. If you have any questions or concerns regarding your online ticket order, please email [email protected].

I have pre-paid admission tickets to the Zoo. Can I still use them?

Prepaid or discounted tickets cannot be purchased online, please bring your prepaid ticket or coupon to the admission booth anytime during zoo admission hours to receive admission. We look forward to seeing you back at your Toronto Zoo!

Can I bring my own food to the Zoo?

Yes, you may absolutely bring your own food to the Toronto Zoo. Garbage and recycling receptacles are placed conveniently around site. Outdoor eating areas are available while indoor dining spaces remain closed during Step 1 of Reopening Ontario. Please remember to maintain at least 2 metres (6.5 feet) of distance between your group and others when using the shared spaces.

Are you offering a drive-thru option?

At this time, there are no plans to run a Scenic Safari style drive-thru option. We are currently re-opening to pedestrian visitors and we look forward to seeing you back at your Toronto Zoo!

Are bathrooms available on site?

Yes, bathrooms will be available on site.

Are drinking fountains available on site?

Drinking fountains and water bottle re-fill stations are available.

Are rentals available?

Yes, rentals are available and are sanitized between guest uses by Toronto Zoo staff. For pricing information, please refer to https://www.torontozoo.com/welcomeback.

I have a CAA card, CityPASS, or other partner discount card/code. How can I get my discounted Toronto Zoo admission?

Prepaid or discounted tickets cannot be purchased online. Please bring your prepaid ticket or coupon to the admission booth anytime during regular Zoo admission hours to receive admission.

How can I check my membership expiration date?

Your current membership expiry date is printed on your membership card. To check the new date of your extended membership, and to pick up your new cards, please stop by the Membership office.

What is the best way to purchase/renew my membership?

You have options! You can renew online, in-person, by mail, or over the phone by calling the Membership office at 416-392-9101.

Can I put my membership on hold?

No. Memberships purchased in person or online are activated immediately upon purchase. Memberships are non-refundable and cannot be suspended or delayed.

How can I find out more information about my Membership?

Please stop by or contact the Zoo's Membership office at 416-392-9101 or [email protected].