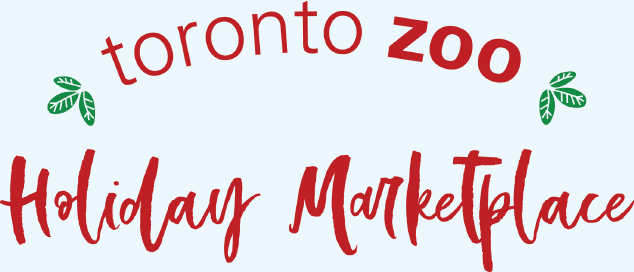 Since our Holiday Marketplace is currently not operational, we want to encourage you to SUPPORT LOCAL! Take a look below at our amazing Holiday Marketplace vendors and support them by checking out their individual pages to see what products they have to offer this holiday season!
ARTISAN VENDORS
Adventures of Lollipop Comics

The Adventures of Lollipop is an educational comic book series for children, written and hand-drawn by Jennifer Cuthbert Lam. In each colourful comic book, a young girl named Lollipop and her friends travel the world, learning fun facts about different countries, cultures, history, science and more.

Product description: Adventures of Lollipop comic books, volumes 1-11

Allison Barrow

I am a Canadian Impressionist Artist in Watercolour and Acrylic. I love the North, fields of poppies, sunflowers, vinyards, and a great street scene. My work has won awards for Best Watercolour -1st place at Markham Fair in 2017 and I have recently been accepted in the Woman's International Watercolour Society - Spring 2020 Show. I will be selling original watercolour and acrylic paintings.

American Association of Zookeepers – Toronto Zoo

The AAZK Toronto Zoo Chapter is a group of dedicated zookeepers focusing on promoting the preservation of our natural resources and wildlife.

Beauty and the Beach

Beauty and the Beach sells tropical themed handcrafted products, including acrylic and watercolour framed and unframed art, gift tags, greeting cards, paper stationary, ceramic coasters, tote bags, etc.

Product description: Tropical themed handcrafted products. Acrylic watercolour framed and unframed art, gift tags, greeting cards and other paper stationary, ceramic coasters, tote bags, etc.

Bee By the Sea Canada Inc.

We are a natural skincare company that uses 2 key ingredients, sea buckthorn and honey. All of our products are produced and packaged here in Ontario. We specialize in local healthy skincare!

Product description: Shampoo, body cream, body butter, body wash, face cream, face serum, dog shampoo, bar soap, lip balm, deodorant, sugar scrub, body oil, hand sanitizer, hand soap, face wash, aloe vera.

Bethany Aiken Creations

Bethany Aiken is a zookeeper and artist who enjoys the challenge of trying to capture even the smallest glimpse of the natural beauty and creativity all around us in nature. Bethany Aiken Creations sells unique original paintings of colourful animal and landscape paintings, as well as high quality reproductions on canvas and paper.

Product description: Paper and canvas prints of colourful animals and landscape paintings: postcards, handpainted greeting cards, coasters featuring prints of artwork, original paintings. Limited number of prints/originals available for direct purchase from booth with the option to order prints and originals.

by Samantha Claire

By Samantha Claire is a small business located in Toronto, Ontario focused on created practical everyday use sewn and handcrafted products. Materials used in the making of each product are sourced from local entrepreneurs and businesses in Canada and are prepared, sewn/handcrafted and packaged with care by the owner and maker, Samantha Garcia.

By Samantha Claire is a proud supporter of True North Aid and Moon Time Sisters Ontario who serve and support Northern Indigenous communities in Canada through practical humanitarian support.

Creative Customs Shop

Custom and homemade items including tote bags, signs, ornaments, trays, etc. Everything for sale is available to be customized and small bulk orders are accepted.

Customs by Kate

I make handmade farmhouse style signs, with the choice of customizing each product and work with my customers very closely to provide them with exactly what they are looking for. I create signs of all sizes, Lazy Susans, Christmas ornaments, porch signs as well as coasters.

Product description: Farmhouse style signs (Christmas + everyday), 4 & 5 ft. porch signs, coasters

E&A Jewelery

I design and make jewelry using Pearls, Semi-precious stones and Crystals. I specialize in knotting my jewelry so that it falls softly and elegantly around the neck. I cater to all sexes, take great pride in my finishing and great customer service.

Product description: Necklaces, bracelets, earrings, pendants

eajewelryshop.com

Fetching Bow Ties by Larry

Fetching Bow Ties by Larry offers a variety of dog accessories in a variety of patterns. We make stylish bow ties, tuxedos, billow bows, twinning set, refillable dog bags, and so much more. Each piece is carefully handmade, and designed to make your pup look fetching.

Product description: Dog accessories (bow ties, tuxdeo, billow bow, twinning mask sets, twinning scrunchie sets, collar bows/flowers, refillable dog bags, litterless lunch bags, face masks, zippered bags)

Fight for Five Sustainability Projects

Donating ALL profits to animal welfare and the environment. We make bracelets of semi-precious stones designed to depict the 5 charities we honour and donate to.



La Petite Boutique

La Petite Boutique is an online baby and kids boutique specializing in Canadian made and sourced products. My business partner and I specialize in children's character hats and eco-friendly, reusable craft activities for kids! We also carry handmade children's' clothing and accessories, including hand stitched children's (Christmas) onesies!

Product description: Reusable doodle dools, reusable colouring mats, character hats, handstitched Christmas onesies, handmade Christmas leggings

Lily Kao Design (LKD)

LKD is a line of handmade paper goods designed and made by Lily Kao to bring smiles to people's faces.

Product description: Art prints, greeting cards, wooden ornaments

Monkii

Small handmade jewelry business producing colourful statement pieces, working mainly with freshwater pearls, seed beads, and resin. Focus on environmentally friendly packaging and shipping practices, donating to orangutan conservation efforts, and education about the importance of using sustainable palm oil, etc.

Product description: Hoop earrings, necklaces, rings, keychains, hair clips

One Little Foxes Den

One Little Foxes Den started from a school project. I create Photo Lanterns, Keychains, Tumblers and more! All items are handmade. Product description: Photo lanterns, glitter shapes, travel mugs



Perlina Boutique

My name is Francesca, I am the maker of the shop Perlina Boutique. This shop started in 2017, it consists of handmade jewlery. I carry jewlery for Men, Women and Children. All my jewlery is handmade by me and also designed by me.



Quilters Workshop

I've been running my business since 2009. I sell items at craft shows/local fairs, as well as fulfill custom orders. I sell a variety of sewn and quilted items, including: pillows, baby quilts, bibs, table runners, placemats, aprons, tree skirts, embroidered hand towels etc. All of my items are made using high quality fabrics and are meant to last!

Product description: Sewn/quilted items for home and baby (quilts, 18" pillows, placemats, aprons, baby bibs, embroidered hand towels)

Repurposing by Glenna / Made by Liv

Ours is a mother/daughter venture. We've been participating in various local craft shows for the past 10+ yrs & now that Liv is 17, she has founded her own business "Made by Liv" which showcases her amazing creativity. She makes jewellery items, soap, etc. however her main focus is making lava stone diffuser bracelets, coasters from recycled materials & vinyl record bowls.

"Repurposing By Glenna" creates distinctive gifts with an emphasis on repurposing. I love to give new life to old stuff. I use items such as repurposed glass blocks, sterling silver butter knives, tea cups, repurposed totes, reclaimed mason jars, and my most recent find was some amazing parts of an old chandelier which I am transforming into beautiful illuminated Christmas decorations.

Stitch the Dot

Hand sewn items using high quality quilter's cotton and cork leather. My focus is eco-friendly reusable products as well as various female accessories. I'm in 5 consignment stores and have various wholesale partners.

Product description: Sandwich & snack bags, coffee filters, tea bags, coffee cup sleeves, straw sets, bamboo cutlery sets, purses, bags/pouches, wallets, key fobs, cork items & scrunchies.

Tamara's Treasured Shop

Tamara's Treasured shop sells unique, one of a kind fabric art and textured gifts. We have fabric portraits and also do commissioned pieces of family members, pets, and wildlife. The shop carries one of a kind, fireplace inspired lamps that can be personalized. We have a variety of Christmas items, (Christmas tree table toppers, tree skirts, baby bibs, baby diaper cakes 103 tier, Eastern Folklore Christmas spiders ornaments) change purses, our collectable art dolls and a new addition, our cell phone purses.

The Knitting Nurse

I'm a nurse who loves to knit in my spare time. I hand make everything at my home.

Product description: Hand knit hats, mittens, Christmas stockings, ear warmers, cup coziers, and handmade hair bows

The Lavender Cart

We are a small family business and have been working for 73 years at various shows (CNE, Canada Blooms, Markham Fair, etc.), also hospitals and craft shows. Our lotions and sprays are handmade all natural. Masks are handmade non-medial 3 layers including filter with wired bridge. Lavender is from France. All our vases are hand painted by my daughter and we make all our arrangements.

Product description: Lavender bags, fragrance oils, sachets, hand and body lotions, room/body/linen sprays.

The Mask Ladies

We are local residents who began sewing reusable masks at the start of the pandemic and this grew from giving them away to selling them. Our masks are individually sewn by the two of us and we buy our supplies locally. Disposable masks take upwards of 100 years to decompose. Our reusable masks promote sustainable practices which benefit humankind and animal kind alike. Once again, we will donate a portion of our sales to our Toronto Zoo.

Product description: Reusable masks - come in 6 sizes and in a variety of fabrics suitable for men, women, and children as young as 2 years of age. All masks are 100% cotton.

TTLG Creations

One-of-a kind handmade clutch wallets, pouches and tote bags in a variety of classic, current and trendy fabrics, including cork. Whenever possible, the material used in my products is sourced from Canadian businesses. With pattern placement, colours and hardware finishes varying, each wallet and bag is a unique piece with no two ever alike. In addition to on-hand stock ready for Christmas giving, I will also take orders for 2021 to create wallets or bags to meet the specific needs of customers or businesses, with a full range of fabrics and colours available including the ability to incorporate fabric that may have a personal and special meaning to the buyer.

Product description: Necessary clutch wallet, diva clutch wallet, diva mini wallet, devon pouch, fabric masks

Toss Toss by Ros

Toss Toss by Ros was established in May 2019, after I made a cover-up for myself. Everyone asked where I got it from, and then the next thing I knew, I was a small business owner! I have slowly shifted my focus to making tote bags and organizing bags as I realized my cover-ups were great spring/summer wear, but not so much for our Canadian winters. From designing, to production, to packaging and social media, I do it all on my own and I am so proud of what my small business has become.

Product description: Tote bags, organizing bags, hair clips & bow ties.

Witch Plz

Witch Plz was originally created as a witchcraft supply store by wives Kendra & Jessica Pape-Green, growing the sort of business they would like to shop at. Our bath & body products are gentle and made with care. Most of the products in our store are made by us, aside from the stones and some curated items that will always be credited to the maker. Our materials are all as local and organic as possible, including sourcing from our own garden.

Product description: Bath & body products, wax melts, crystals/stones, handmade jewellery, spell jars, spelled/spiritual items, grapevine wreath bases, wood décor

Wooly Conversion
PRODUCER VENDORS
Food 4 Life Ltd.

Food 4 Life is a certified organic farm, certified by Ecocert®. We practice regenerative farming and do not use any pesticide, herbicide or any chemicals. The farm is also inspected and approved by CanadaGAP®. We are predominantly a garlic farm, but we do grow other unique vegetables. We also grow micro-greens in our greenhouse. We produce a line of chutneys/sausneys™ from our produce. This is manufactured by a federally inspected facility in Guelph, ON. We have been approved by the Canadian Manufacturers & Exporters (CM&E) to use their Ontario Made logo.

Product description: Tomato garlic chutney/sausney, garlic onion chutney/sausnay, garlic scapes chutney, signature/bbq rubs, garlic braids/individual, gift baskets, micro-green kit

Heavenly Honey

As a family business in operation for the last 40 years, we know the value of diligence and effort. Thankfully, so do our bees! Because of their industrious labours we can proudly present to you a wide range of quality products… ranging from beeswax, pollen candles of all kinds, seasonal decorations, fire starters, beeswax polish... to last but not least a selection of liqueur and comb honey. Our honey is 100% pure and unpasteurized (or raw) Canadian honey. Our Country Garden honey is available in liquid form, creamed, and creamed honey with bee pollen. We also have a variety of specialty honey and liqueurs (Amaretto, Cointreau, Drambuie, and Irish Whiskey) and Zesty lemon, chocolate and cinnamon honey butter.

Honey Hill Farm

We are resurrecting an 1884 tiny farm & apiary in the Rouge National Urban Park. We are only the second family to own this farm! The original family were beekeepers and sold veggies so we decided we would bring the farm back to life - we became beekeepers and sell seasonal organic veggies. We will be adding flowers this coming year.Our bees forage in the Park to make their delicious wildflower honey and our new flower field will benefit them as well. Located 10 minutes from the Zoo on Reesor road.

Product description: Raw, wildlflower honey with tags that are plantable and have wildflower seeds infused, honey caramel, balms & salves made with beeswax and honey, votive beeswax candles, upcycled metal votive holder for mason jars

Lake Reflections Apiary

A passion for beekeeping with an artistic and creative flare. I care for bees with good stewardship and sustainable practices and extract a moderate amount of honey & beeswax (never pollen). I support 60 hives in Northumberland County at 6 different apiaries. Inspected yearly by the Ontario Bee Inspector for health. I teach beekeeping through Trent and provide education on bees to my customers. My products are all 100% local and all handmade by me. My beeswax food wraps use repurposed cotton to support the lowest possible footprint. My honey was tested this fall by OMAFRA and was reported as perfect in pure content and labeling requirements.

Product description: Liquid honey, creamed honey, candles, lip balm, beeswax food wraps, gift baskets, birch bark crafts, story stones

lakereflections.ca

Oakridges Finest

Small scale chemical free farmer focused on produce production and maple syrup or preserve production using my own produce or locally sourced fruits.

Product description: Fruit jams, vegetable preserves, maple syrup, root vegetables, winter greens, squash, local apples, hot sauce

The Joy of Harvest

We are a family owned business located in Scarborough, Ontario and we make and sell preserves from fruits and vegetables sourced from local farmers. We sell the products that we make at local farmers markets, fairs, festivals, and special events.

Product description: Jams, jellies sauces, chutneys, marmalades, rum cake, and coconut drops.
PROCESSOR VENDORS
3 Amigas Churros

3 Amigas Churros are some girlfriends coming together from different walks of life to create a business that brings happiness and joy to others through the love of a variety of sweet snacks. We bake and fill churros onsite with Nutella or Dulce De Leche. We also sell packaged toffee, popcorn, cotton candy and hot chocolate bombs for the holiday season.

Product description: Churros baked on site and filled with caramel/Nutella; prepackaged - churro & chocolate cinnamon toffee, churro & buttered popcorn, flavoured cotton candy, hot chocolate bombs

Aunt Beth Bakes

Cookies by 1/2 dozen, 9" pies, individual sugar cookies

I make cookies, pies and fudge with a hint of whisky (I do have non whisky sweets as well). I have spent the past 20 years in the whisky industry and have partnered with Maker's Mark, Jameson's, Canadian Club and Ardbeg Whisky in crafting signature cookies. I have been selling these cookies at various farmers markets this fall and sell out without fail every single market. They make great gifts for both yourself and others.

www.auntbethbakes.com

Cake Envy by Chloe

Cake Envy is a custom bakery specializing in edible works of art in the form of delicious sugar cookies. Locally sourced ingredients are used whenever possible

Product description: Decorated sugar cookies, hot cocoa bombs

Meats and Treats

Meats and Treats provides fresh and quality products.

Product description: Cured Italian and Hungarian meats, artisan cheeses, all beef sausage rolls, strudels, Christmas gift baskets

Palgong Tea

Palgong Tea is a local tea and coffee brand specializing in bubble tea and coffee variations. Launched in Canada in 2019.

Product description: Macarons, macaron candles, def-T cans, hot chocolate, hot matcha, assorted baked goods

Pontypool Pantry

At Pontypool Pantry we create homemade jams and sauces with fresh local produce sourced from our farmers market partners. Our mission is to create a tasty experience that customers can enjoy. At Pontypool Pantry, we're proud to support our local professionals.

Product description: Jam, BBQ sauce, marinara sauce

Smithers Sausages

Hamilton based family run gourmet sausage and condiment company. Using Ontario pork, local ingredients, and collaborating with other small businesses we create big flavours in our handmade sausages and condiments.

Product description: Frozen packaged sausages, jarred Texas BBQ sauce, jarred Carolina BBQ sauce, jarred naturally fermented sauerkraut, jarred naturally fermented jalapenos, jarred porter mustard