Self-guided Visit
To book your self-guided visit, please call 416-392-5932. To learn more about planning a Toronto Zoo Field Trip, please click here.
How loud is a lion's roar? How does a snake slither? How does the Toronto Zoo design exhibits to meet the needs of different species? How is the Toronto Zoo helping to protect wildlife and their habitat? Find out as you and your students explore the Toronto Zoo!
ZOO MAP
Check out the
Toronto Zoo map
to pre-plan your route through the Zoo and to make note of the locations of washrooms, restaurants, and picnic sites, as well as the First Aid Centre.
MAKING THE BEST OF YOUR VISIT
Tour Scripts
Download a self-guided tour script to help you use the Zoo animals and exhibits to teach important curriculum concepts and to connect your students with nature.
For more curriculum-linked resources to support your field trip and enhance your students' learning both in the classroom and at the Zoo, check out the
Or create your own open-ended, inquiry-based resources to suit the needs of your students!
Rent a Private Picnic Site*
If you are interested in a private space just for your students, the Zoo is pleased to offer school groups a 50% discount off picnic site rentals during the school year*. For more information about the available picnic sites, what a picnic site rental includes, and how to book a private picnic site for your group, please visit
Host Your Event
or contact Toronto Zoo - Group Events at
[email protected]
or 416-392-5940.
*Offer valid only for school groups booked Monday to Friday (10:00 am - 2:00 pm) during the school year. Subject to availability. Subject to change without notice.
Add a Zoo Lunch
Compass Foods is pleased to offer a lunch box program or Pizza Pizza luncheon for school groups that are interested in pre-ordering. For more information or to place an order, please contact Compass Foods at 416-392-6003.
*Please note that some products may contain nuts and/or wheat.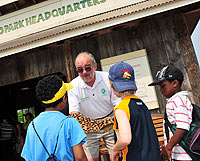 "Thanks for a wonderful time at the zoo. The students and myself learned so much from the visit. We look forward to visiting again."
- George Syme Community School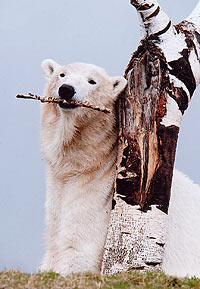 "We all loved it- teacher, parent volunteers, and students!"
- St. Bernadette Catholic School