Toronto Zoo Elephant Update
Iringa, Toka and Thika leaving Mid-October
The Toronto Zoo has been advised by the PAWS Sanctuary that pending receipt of final permits, the elephants will be leaving the Zoo after the Thanksgiving weekend.

This move is further to the City of Toronto Council decision to send the three African elephants from the Toronto Zoo to the PAWS Sanctuary in California.

Chris Dulong, Supervisor of Savanna at the Toronto Zoo will be available on Wednesday, September 18 at 1:00 pm to answer specific questions about the training of the elephants in preparation for their transport. Media are to report to the Zoo's Guest Services (at the Zoo's Front Entrance) no later than 12:45pm for Zoomobile transportation to the elephant exhibit.

Any questions specific to the transportation plan for the elephants can be directed to PAWS Sanctuary in California.
The Zoo invites the public to see the elephants before they leave and during this time, the Toronto Zoo is offering free admission* for children 12 and under on weekends and school holidays (must be accompanied by an adult and does not apply to school groups).

A special area will be set up near the elephant exhibit where visitors can make a donation to elephant conservation.

The Toronto Zoo will continue to train the elephants for transport. During these training sessions, certain areas around the elephant exhibit will be closed to visitors to minimize distractions.

The best viewing opportunities will be from 12:30 p.m. - 1:30 p.m. and 3:00 p.m. - 6:00 p.m.

*Children 12 and under must be accompanied by an adult. This offer does not apply to school groups.
For more information please contact Cynthia Shipley, Manager of Public Relations and Events, at
cshipley@torontozoo.ca
or 416-392-5938.
- 30 -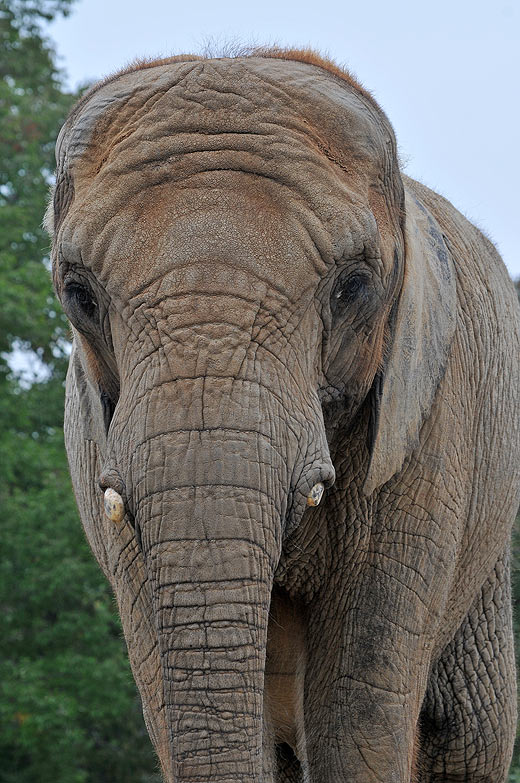 IRINGA
Iringa, who is recognizable by a large tear in her right ear, was born in 1969 in Mozambique and arrived at the Toronto Zoo in 1974 at the age of five. Iringa is described by her keepers as being a blend of intelligence, compliance, and unpredictability. Always fond of calves, she took Thika, who was born at the Toronto Zoo in 1980, under her wing and generally enjoyed hanging out with the younger elephants.
Iringa is very smart, her keepers say, and "you can see her thinking and processing things." Her frequent attemps to steal the treats bucket keep the keeping staff on their toes.
Iringa is the second ranking elephant at the Toronto Zoo.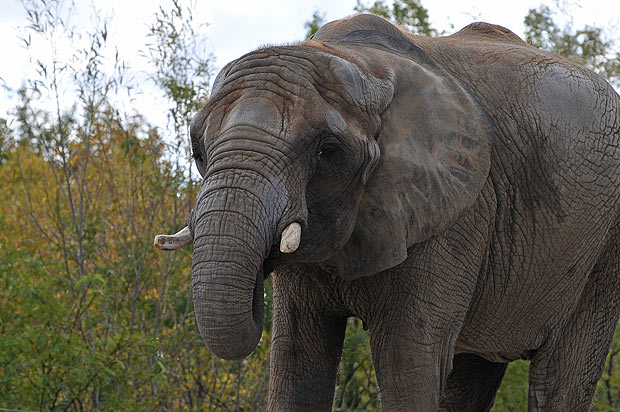 THIKA
Thika was the first African elephant to be born in Canada. She was born on October 18, 1980 at the Toronto Zoo. She is a very active, energetic animal who loves to interact with the other elephants, creating mischief and stealing their food whenever she can.
Thika, although lighter in weight than the other elephants, is quite tall in comparison. Apart from this, she can be recognized by her long legs and prominent backbone.
Keepers describe Thika affectionately as "spoiled" by both the other elephants and the keeping staff. She can be quite assertive though she is usually compliant. Like Iringa, she can be unpredictable.
Thika is the first ranking elephant at the Toronto Zoo.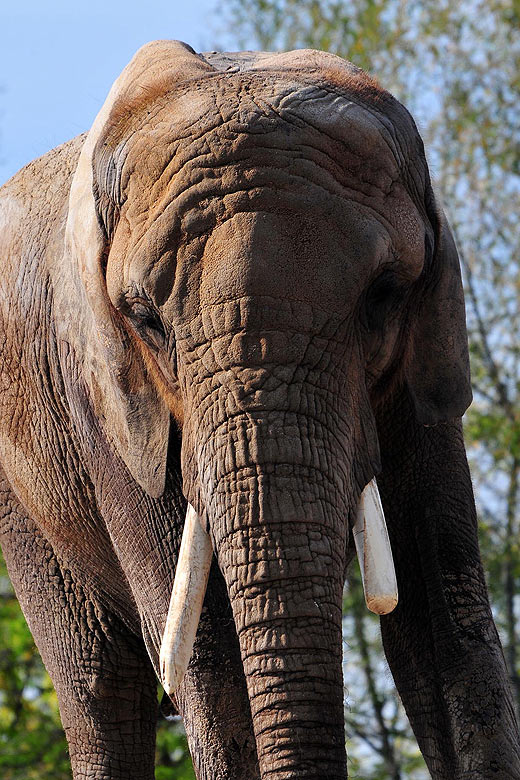 TOKA
Born in 1970, in Mozambique, Toka arrived at the Toronto Zoo in 1974 at the age of four. She has two large tusks and is considered to be a handsome animal. There is a small hole in her left ear and her right tusk is shorter than her left.
Toka is gentle and compliant. Once high-ranking, she lost confidence after Patsy's (the first ranked animal) death and is now the lowest ranked elephant. Toka gave birth to a calf, Toronto, in 1984. Keepers describe her as having been a great mom.
Toka's favourite treat is jelly beans and when given some she tends to go into a trance and "zones out" say her Keepers.