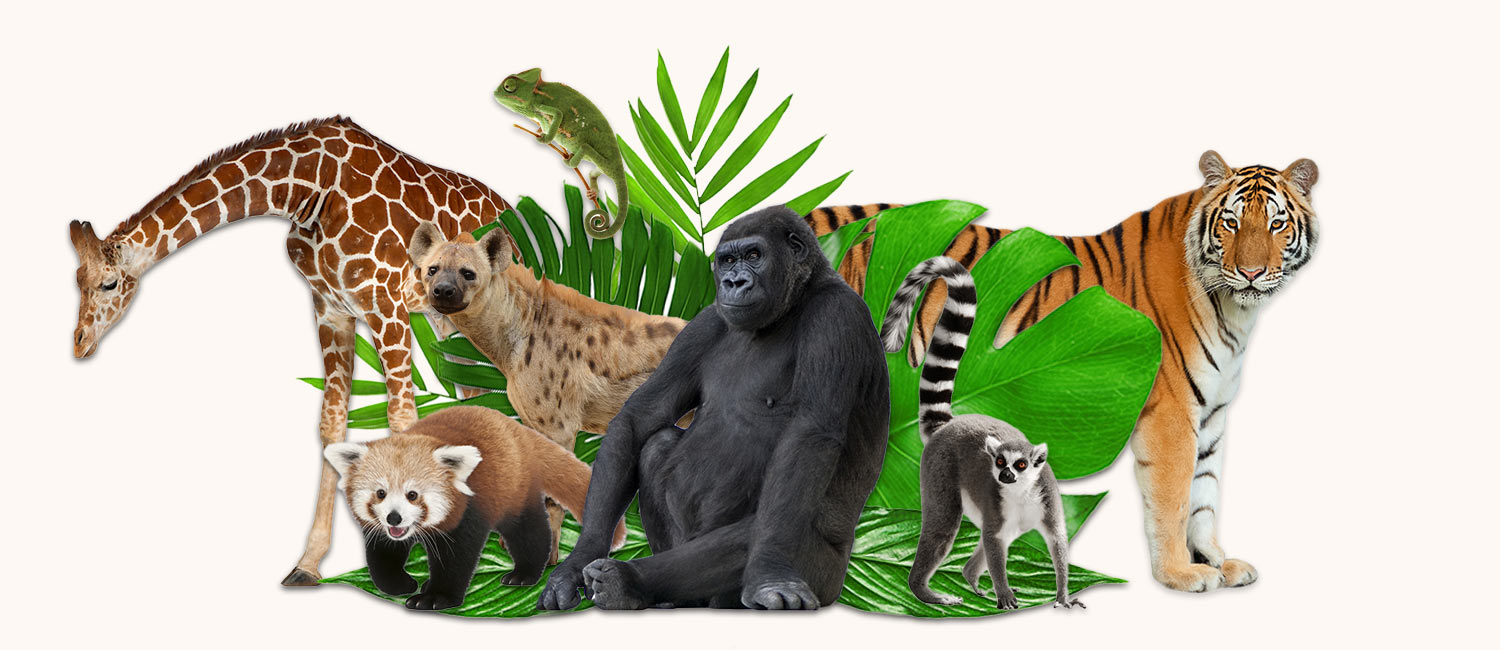 March Break
enrichment extravaganza!
Saturday, March 11 to Sunday, March 19
Extended Admission Hours through March Break – 9:30am to 6:00pm daily*!
Plus, enjoy discounted winter ticket pricing!
Enjoy your downtime at the Toronto Zoo this March Break! With activities planned across the Zoo and chances to visit with a Toronto Zoo mascot, join us for a day of fun, learning, and incredible animal sightings!
*Last entry one hour before Zoo closes

animal Enrichment Schedule
Follow the below schedule to see some incredible herbivore feeds, carnivore feeds, and enrichment pieces enjoyed by the animals!
Saturday, March 11th
10:00 am - Orangutan - Indo-Malaya Pavilion - Browse Feed
1:00 pm - Lemurs - African Rainforest Pavilion
Sunday, March 12th
10:00 am - Lions - African Savanna - Carnivore Feed
1:00 pm - Gorillas - African Rainforest Pavilion - Browse Feed
Monday, March 13th
10:00 am - Masai giraffe - African Savanna - Browse Feed
1:00 pm - Lake Malawi Cichlids - African Rainforest Pavilion
Tuesday, March 14th
10:00 am - Polar bear - Tundra - Carnivore Feed
1:00 pm - Goats - Goat World
Wednesday, March 15th
10:00 am - Hyena - African Savanna - Carnivore Feed
1:00 pm - Great Barrier Reef Tank - Australasia
Thursday, March 16th
10:00 am - Arctic wolves - Tundra - Carnivore Feed
1:00 pm - West Caucasian tur - Eurasia Wilds - Browse Feed
Friday, March 17th
10:00 am - River otter - Americas - Carnivore Feed
1:00 pm - Snow leopard - Eurasia Wilds
Saturday, March 18th
10:00 am - Amur Tiger- Eurasia Wilds - Carnivore Feed
1:00 pm - Carp Tank - Indo-Malaya Pavilion
Sunday, March 19th
10:00 am - Masai giraffe - African Savanna - Browse Feed
1:00 pm - Sumatran tiger - Indo-Malaya - Carnivore Feed
Kid's Immersive Enrichment Experience
10:00am to 4:00pm daily
Learn about animal enrichment in a truly immersive way and leave your mark on Toronto Zoo enrichment pieces! Join the Zoo's Volunteers in the Wildlife Health Centre Viewing Gallery to craft with paper, plastics, wood, and/or metal while contributing to enrichment pieces that you may see in animal habitats after March Break! Explore different scents and textures that enrich Zoo animals, and understand how valuable enrichment is at stimulating animals natural instincts!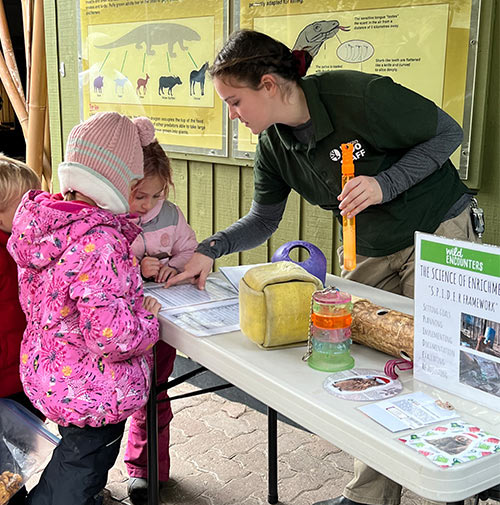 Enriching Our Zoo -
Enrichment Demonstrations
Join our Animal Experts twice daily to learn more about the animals at our Toronto Zoo and the various forms of enrichment used to care for them. These 15-minute demonstrations will show you how our dedicated teams construct enrichment for the animals in our care, as well as explain the conservation science used to ensure animal well-being. Learn about the 5 types of enrichment, the science behind what, where, when, why and how we use enrichment, and even see how the enrichment is created right here at your Toronto Zoo.
3:00 pm - The Science of Enrichment - Indo-Malaya Pavilion.
Orchid Oasis
10:00 am to 4:00 pm daily
The Zoo's Horticulture team have hand-picked a variety of orchid species to showcase and celebrate the beautiful annual bloom! Stop by the Greenhouse to take in the beautiful sights, learn about the various orchid species, and grab a photo in front of the stunning 'living wall' of orchids!
BONUS! Stay tuned to @zoogreenhouse on Instagram for your chance to win special prizes to celebrate Orchid Oasis.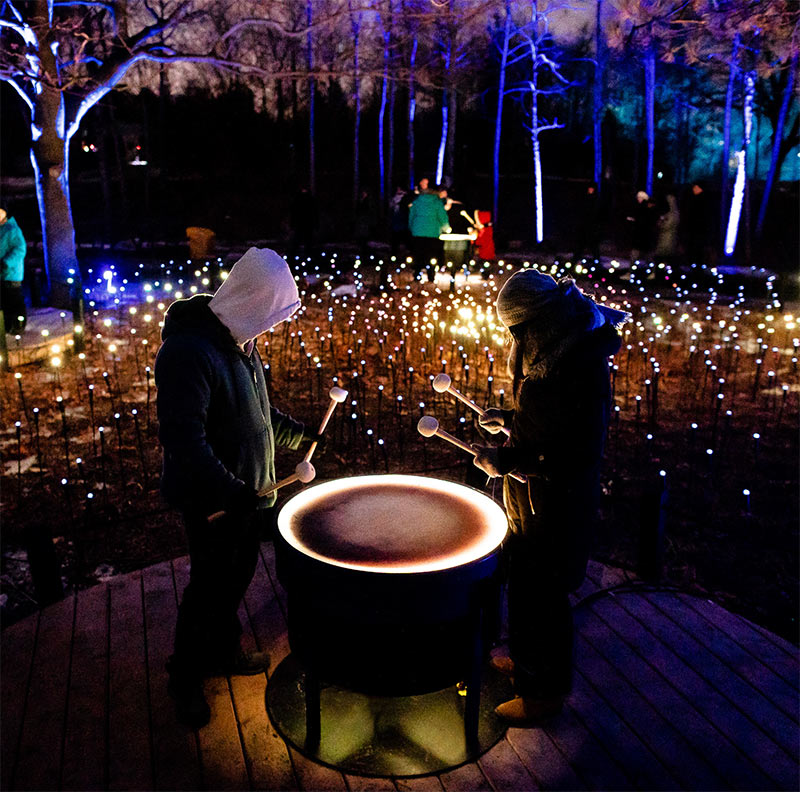 Terra Lumina
March 10 - March 18 - Available every night of the March Break!
Be sure to catch Terra Lumina before it officially closes on April 9.
After nightfall at the Toronto Zoo, you are invited to pursue an immersive experience along a 1.5 km walking path that travels into the future and back.
Your journey begins when a portal carries you into the luminescent wonders of the year 2099, a time when humans and nature have learned to live in harmony.
Let yourself be transported by vibrant lighting, multimedia effects, breathtaking video projections and an original score to an enchanted world filled with possibility. And explore this bright and hopeful future to reveal the powerful secrets of tomorrow.
Other Family FUN:
Wild Encounters
Carousel rides*
Winter Zoomobile*
*weather dependent
March Break Food & Beverage Discounts
We all deserve a break! Check out our March Break drink specials HERE
Celebrate St. Patrick's Day from Wednesday, March 15 – Friday, March 17 with our special green poutine and pizza (Menu HERE)! Or checkout our special Lucky Charms Beavertails HERE.
Conservation in Action:
Support your Toronto Zoo's Species Recovery, Conservation Breeding and Reintroduction Programs. These programs put more endangered species, like the black-footed ferret and the Blanding's turtle, back into the wild each year. As necessary as they are, these programs are funded almost entirely by donations and grants.
Visit wildlifeconservancy.ca/donate to donate!
The Toronto Zoo strives to provide experience and events that are accessible to all guests. Accommodation requests by guests for experiences and events are always welcome and every effort will be made to provide optimal support for the needs of guests with disabilities.
Please note all events subject to change without notice.