Toronto Zoo Events Calendar
Science Rendezvous - Saturday, May 8 at 10am
UNIVERSITY OF TORONTO SCARBOROUGH AND LET'S TALK SCIENCE WITH THE TORONTO ZOO
Join us on May 8, 2021 at 10:00 AM to participate in online science activities and presentations from the University of Toronto Scarborough in partnership with the Toronto Zoo and Let's Talk Science. Join us for an online science chase: learn about invertebrates, birds and their adaptations, and all about animal digestion! Visit HERE for access!
PLUS join us on May 8 at 11:00 AM for a special Facebook Live to celebrate Science Rendezvous with your Toronto Zoo! Meet some Zoo staff to learn about their unique and exciting careers in Science, Technology, Engineering and Mathematics (STEAM) within the Toronto Zoo, why staff love what they do for work each day and what it took to get there! Ask questions in the chat bar for a chance to have your question answered live!
Visit HERE to register in advance for Science Rendezvous.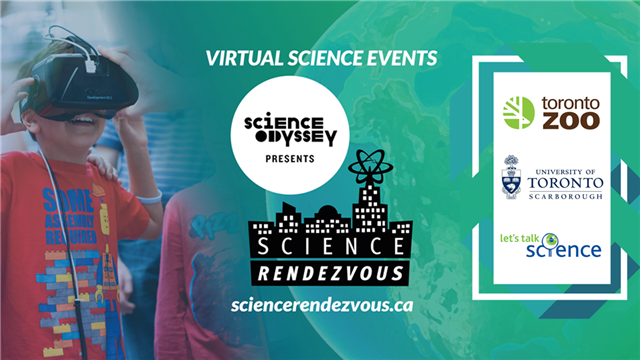 Alerts
There are currently no alerts for the Toronto Zoo. We hope you enjoy your visit!
*Please note all events subject to change without notice.