Toronto Zoo Events Calendar
The Burn
By Artist Roger Mooking with Collaborators Javid JAH and Elder Catherine Tammaro
Your Toronto Zoo is excited to be a host location in the Tour Schedule for The Burn, an interactive art installation that provides a place for transformation, healing and letting go through the universally sacred elements of fire and water. During your Zoo visit, be sure to stop by the Education Building's Lobby to see and engage with The Burn.
Full Details available on the City of Toronto History Museums webpage HERE.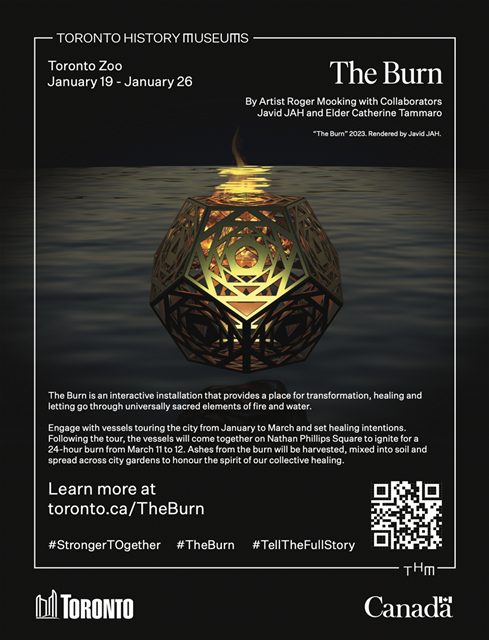 *Please note all events subject to change without notice.