Toronto Zoo Events Calendar
International Red Panda Day
Saturday, September 18th, 2021
Your Toronto Zoo is celebrating International Red Panda Day virtually this September 18, and we want you to join us! Check out our social media accounts (Facebook, Instagram and Twitter) for great red panda content and updates on Suva and Adira! Plus, leading up to International Red Panda Day, the Toronto Zoo Wildlife Conservancy will be hosting a Virtual Auction beginning on Thursday, September 16th through Sunday, September 19th. There are plenty of red panda items to choose from including one-of-a-kind paintings by Adira and Suva as well as a behind-the-scenes tour! All proceeds will support your Toronto Zoo's red panda conservation efforts along with important breeding and reintroduction programs to help fight extinction.
Show your love for red pandas by becoming a Red Panda Ranger with the Red Panda Network! Red Panda Ranger is a special title given to children who help spread the word about red pandas.
To become a Red Panda Ranger you will need to "climb" five mountains by completing the challenges for each mountain. Upon completion of all 5 levels an official Red Panda Ranger certificate will be sent (via email).
Begin your journey at https://redpandanetwork.org/For-Kids.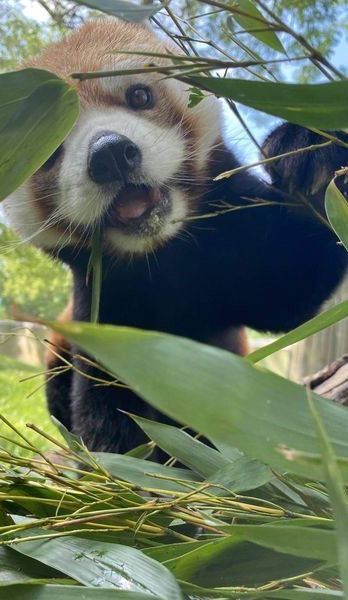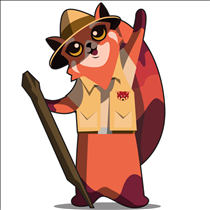 Alerts
Please be advised the Kangaroo Walk-Thru will be closed until further notice. The kangaroos and wallabies can still be seen from the public viewing pathway.
---
Please be advised the African lions will not be viewable to the public on Monday, September 20th & Tuesday, September 21st, due to construction.
---
Please be advised the Greenhouse will be closed on Wednesday, September 22nd.
*Please note all events subject to change without notice.