Toronto Zoo Events Calendar
HAY-LLOWEEN TOWN AND FALL DÉCOR
Saturday, October 10 to Saturday, October 31
Visit us Thanksgiving weekend through October 31st to see all of the beautiful Fall décor the Toronto Zoo has to offer! Enjoy Fall-themed vignettes and photo ops! Make sure to stop by our "Hay-lloween Town" Special Exhibit located at our Savanna Picnic Site. "Hay-lloween Town" is an exhibit created by your Toronto Zoo Staff and Volunteers featuring fall and Halloween themed decorated hay bales!
DATES: Open daily Saturday, October 10 - Saturday, October 31
FREE with Zoo Admission. Book your timed-ticket HERE!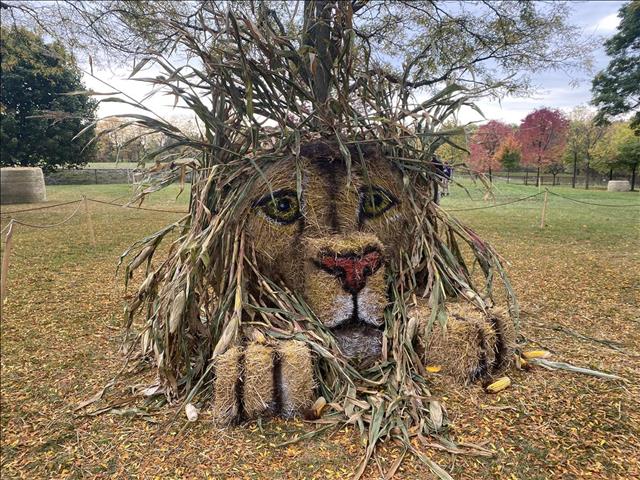 Alerts
Please note, we currently do not accept cash at the Toronto Zoo.
---
Please note, Canadian Domain and Hay-lloween Town will be closing at 2:30 pm on October 23, 24, 30 and 31st.
*Please note all events subject to change without notice.