GOVAXX Bus
Saturdays & Sundays
November 19, 20, 27
December 3, 4, 10, 11, 17, 18, 31

Saturday clinics will run 10:00am-6:00pm and Sundays 10:00am-4:00pm.
Your Toronto Zoo is continuing to support community vaccination efforts by hosting GOVAXX mobile bus clinic for extended select dates in July at Your Zoo! Medavie Health Services/ GOVAXX bus will be located in B section of our main parking lot. GOVAXX Clinic will provide boosters for ages 12+ and 1st and 2nd doses for ages 5-11.
To book an appointment, visit the COVID-19 vaccination portal or call the Provincial Vaccine Contact Centre at 1-833-943-3900. Walk-ins are also being accepted.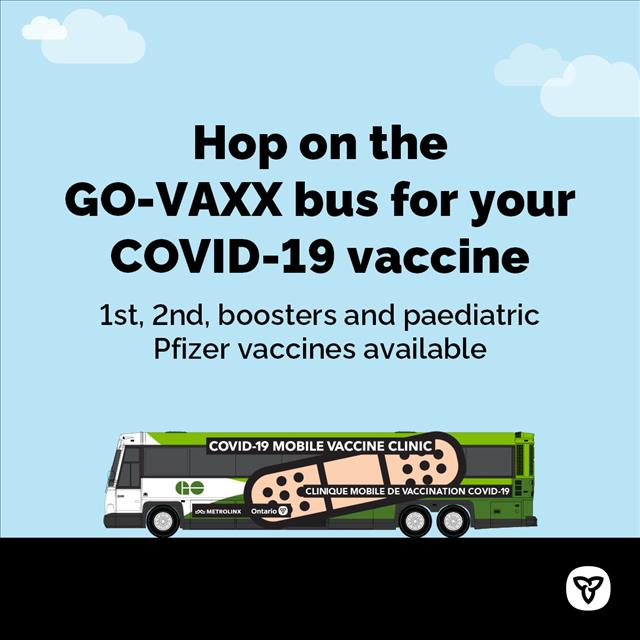 *Please note all events subject to change without notice.