Toronto Zoo Events Calendar
Virtual Biodiversity and Climate Change School Presentation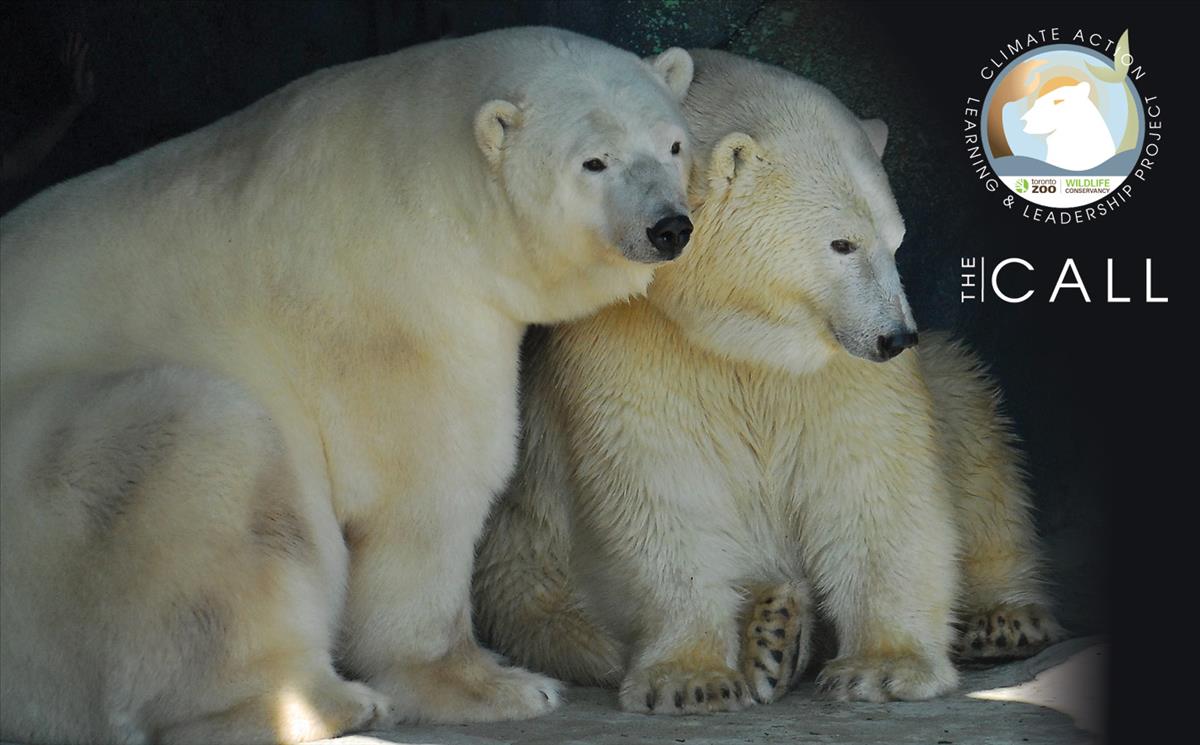 Thursday, October 21st, 2021 at 10:30am to 11:15am
Join the Learning & Engagement staff and Climate Action Learning & Leadership (CALL) Program staff and interns LIVE for a free online educational event discussing biodiversity and climate change. Learn about how a changing environment impacts wildlife from around the globe, including here at home, and what actions you can take to help. See some iconic species such as the polar bear and greater one-horned rhinoceros up close, and discover some Zoo-led conservation initiatives right here in Toronto. There will be interactive riddles and teaching resources provided so classes can follow along. Continue to share in the journey of our CALL interns by following the CALL program on social media and get engaged in climate action!
This program is geared towards grades 4 to 7; however, all grades and audiences are welcome to attend
Join us LIVE on the Toronto Zoo YouTube Channel!
Note: registration is not required and this is a FREE event!
Download our free virtual program resources HERE.
You can also follow @tzcallproject on Instagram, Tik Tok, Facebook and Twitter for more exciting updates.
If you have any questions, please contact [email protected].
Alerts
Please be advised the Kangaroo Walk-Thru will be closed until further notice. The kangaroos and wallabies can still be seen from the public viewing pathway.
---
Please be advised the African Penguins will not be viewable to the public until further notice, due to construction.
---
Please be advised that the Zoo will be opening late on Sunday, November 7th at 11:00AM. Operating hours on November 7th will therefore be 11:00AM to 4:30PM. Don't forget last admission into Zoo is 3:30PM, one hour before Zoo closing! We apologize for any inconvenience this may cause.
*Please note all events subject to change without notice.