Toronto Zoo Events Calendar
International Cheetah Day (a day early)
Friday, December 3rd, 2021 at 10:00am

Have you ever wondered what makes a cheetah run so fast? Is it for hunting? Protection? Or even just for fun? Join us as we learn all about the adaptations that make cheetahs the fastest animal on land! Joined by Exploring by the Seat of Your Pants and the Cheetah Conservation Fund of Canada we will dive into the different ways they help with protecting wild cheetah populations.
Watch LIVE from one of three channels below!
Toronto Zoo's Facebook Toronto Zoo's YouTube Channel
Exploring By the Seat Of Your Pants YouTube Channel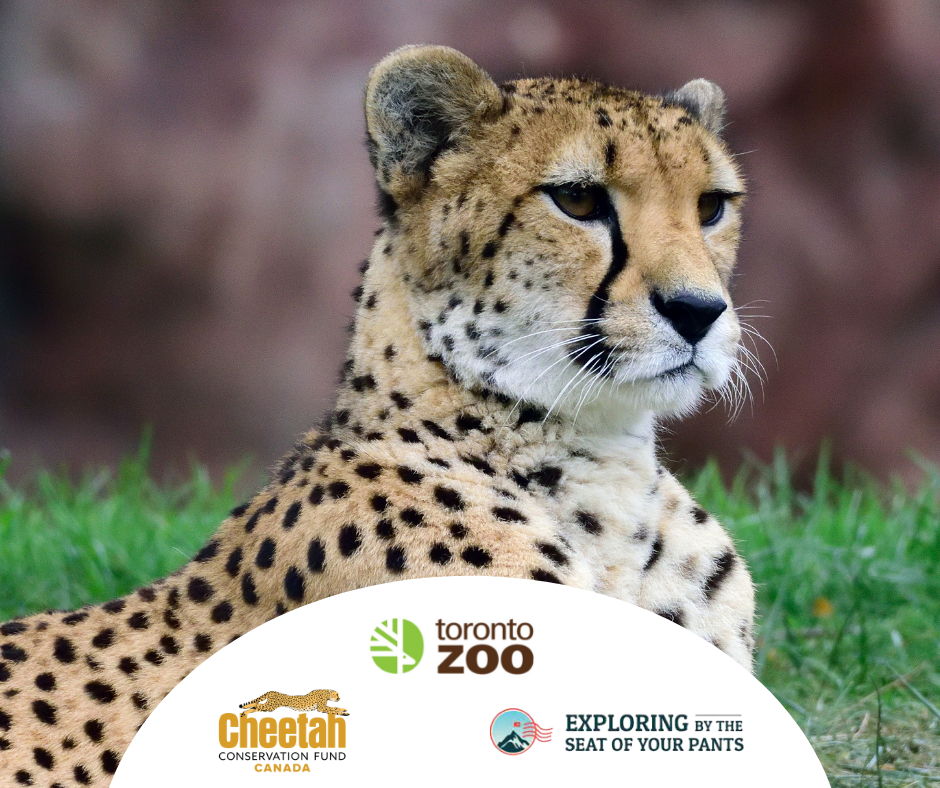 Alerts
Please note the Toronto Zoo is temporarily closed until at least January 27th, 2022.
*Please note all events subject to change without notice.