Toronto Zoo Events Calendar
The Woman Who Loves Giraffes"
Virtual Screening and Exclusive Live Q&A Experience
Wednesday, May 12, 2021 from 7:00 pm to 8:00 pm
Live Q&A with Dr. Anne Innis Dagg and Filmmaker Alison Reid, Hosted by dan riskin, canadian biologist
oin us for a virtual screening of the film 'The Woman Who Loves Giraffes,'a documentary showcasing the incredible career of Dr. Anne Innis Dagg, a pioneer in the study of animal behaviour, specializing in giraffes. Tickets for this unique online screening cost $25.00 +HST per viewing and proceeds will go to the Toronto Zoo Wildlife Conservancy Room To Grow campaign, supporting the Zoo's growing Masai giraffe family. Ticketholders will be provided with a private, secure link to view the documentary beginning on Thursday, May 6, 2021, PLUS a special invitation to a question & answer session with Dr. Anne Innis Dagg herself, hosted live by Dan Riskin on Wednesday, May 12, 2021 at 7:00pm. Dan Riskin is a Canadian Evolutionary Biologist and television presenter, best known as the former co-host of Daily Planet on The Discovery Channel.
Dr. Anne Innis Dagg is a Canadian zoologist, feminist, and author of numerous books. A pioneer in the study of animal behaviour in the wild, Dagg is credited with being the first to study wild giraffes. (Source: Wikipedia). In 1956, four years before Jane Goodall ventured into the world of chimpanzees and seven years before Dian Fossey left to work with mountain gorillas – in fact, before anyone, man or woman had made such a trip – 23-year-old Canadian biologist, Anne Innis Dagg, made an unprecedented solo journey to South Africa to become the first person in the world to study animal behaviour in the wild on that continent. When she returned home a year later armed with ground-breaking research, the insurmountable barriers she faced as a female scientist proved much harder to overcome. In The Woman Who Loves Giraffes, an older (85-year-old at the time of filming), wiser Anne takes us on her first expedition back to Africa to retrace where her trail-blazing journey began more than half a century ago. (Source: https://thewomanwholovesgiraffes.com/about/synopsis/).
Proceeds from tickets sold for this virtual screening will go to the Toronto Zoo Wildlife Conservancy's Room To Grow Campaign, which is focused on raising funds to support the growing giraffe family at the Toronto Zoo – Mstari, Kiko and Amani. Funds will be used to increase available space, allow for better access to the giraffes by Wildlife Care staff and the veterinary team and improve enrichment, educational and monitoring opportunities. Donations in support of the Room to Grow campaign are also being accepted on the Wildlife Conservancy website:www.wildlifeconservancy.ca/donate.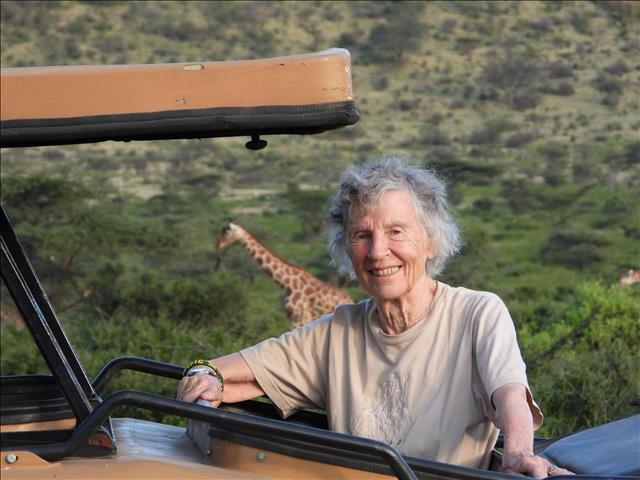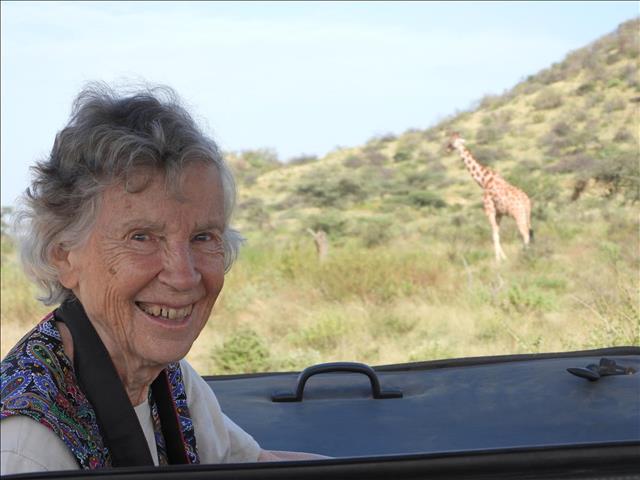 *Please note all events subject to change without notice.