Toronto Zoo Events Calendar
The Toronto Police Service Auxiliary Toy Drive
Sunday November 27 10:30am to 4:30pm
Visiting the Zoo on Sunday, November 27th? The Toronto Police Service Auxiliary will be at the Zoo's front entrance collecting donations toward their 28th annual Holiday Toy Drive!
Defining the true meaning of the season, items donated will go towards children in the local community and various shelters to help spread some Holiday cheer.
In an effort to make this year a memorable one for as many children as possible, the Toronto Police Service Auxiliary hopes that during your visit to the Zoo on Sunday November 27th, you will bring a donation to help 'Cram a Cruiser!' The Toronto Police Auxiliary Toy Drive can only achieve its goals with the assistance of generous donations from organizations and members of our community. Without these donations, serving those in our area would not be possible. Last year the Toronto Police Auxiliary helped over 3000 children and this year they hope to grow that to over 5000 children!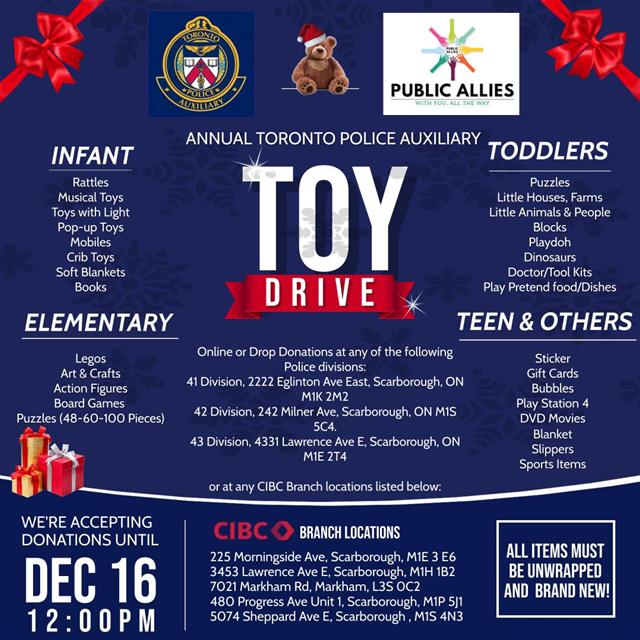 *Please note all events subject to change without notice.