Toronto Zoo Events Calendar
37th Remembrance Day Ceremony
Friday, November 11, 2022
Veterans and the general public are invited to join in remembering and honouring the many wartime sacrifices that Canadians have made for their country at your Toronto Zoo's 37th Remembrance Day Ceremony.
Location: Waterside Theatre
Ceremony begins promptly @ 10:55 am
Waterside Theatre opens at 9:45 am and closes at 10:45 am or once capacity is reached
Your Toronto Zoo is proud to offer Veterans in uniform (or with medals, crests or other military affiliation insignia) and serving members in uniform of the Armed Forces, Police, Fire, Paramedic Services, and TTC complimentary Zoo admission and parking. Please proceed directly to any admission booth.
A 50% discount on Zoo admission will be offered to the general public to attend the ceremony and visit the Toronto Zoo on 2022-11-11.
Click here to purchase Zoo Admission
PLEASE NOTE
Capacity in the Waterside Theatre is limited and several sections of seating has obstructed sightlines.
Out of respect for ceremony participants and due to the increased popularity of the Remembrance Day ceremony, we recommend that guests arrive early as we cannot guarantee seating availability.
Where possible, please limit bringing strollers and wagons into the Waterside Theatre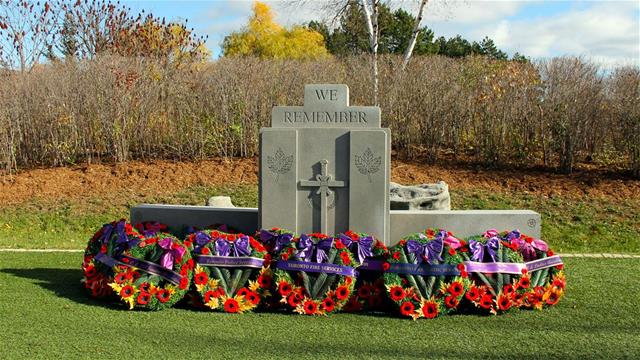 *Please note all events subject to change without notice.