Toronto Zoo Events Calendar
Saturday February 11th & Tuesday February 14th
6:30PM - 9:00PM (Doors open at 6:00 PM)
Love knows no boundaries and in the natural world courtships come in all forms. Join your Toronto Zoo for a charming and informative evening of food and fun as we learn about the diversity of mate selection as observed in the animal kingdom.
Includes:
Passed Hors d'oeuvres, dinner, and dessert
Special outreach animal visitors before dinner
Complimentary glass of sparkling wine
Cash bar
Informative presentation with interactive elements
Special tour of the Reproductive Science Laboratories, led by our Reproductive Specialist Team
Exclusive access to the Wildlife Health Centre viewing gallery
After hours viewing of Greenhouse
Silent auction item – Wild Encounter of your choice for two people
One free admission pass per person to come back to enjoy the rest of your Toronto Zoo at a later date in 2023
This program is for adults ages 19 and up. Cost is per individual.
Cost:
Member $100.88 + HST per person
(Members please use code Member2023 in your cart to apply discount)
Non-Member $114.16 + HST per person
For inquiries please contact [email protected]
Menu for the Evening
Passed Appetizers
Falafel with Chipotle Tahini
Chicken Satay with Peanut Sauce
Hawaiian Shrimp Skewers
Bocconcini Tomato Pesto Skewer

Dinner (Buffet style)
Assorted Dinner Rolls
Mixed Green Salad
Roasted Chicken Breast in a mushroom cream sauce OR Herb Roasted Chicken Supreme (Allergy option)
Salmon with Mango Salsa
Ratatouille - Vegetarian, Vegan, Gluten Free
Wild & Long Grain Rice Pilaf
Sauteed String Beans & Olive Oil
Dessert
Assorted Mini Desserts & Petit Fours
(assorted cakes, squares, cheesecake, butter tarts, daquiose)
Cash Bar available

That little something extra!
Don't forget to add in your Love at the Zoo gift set for that special someone. Each set come with a pink plush flamingo, collectable Toronto Zoo stemless wine glass, and a sweet treat!
Cost: $15.99
(Love at the Zoo Exclusive - Purchase when registering for the program)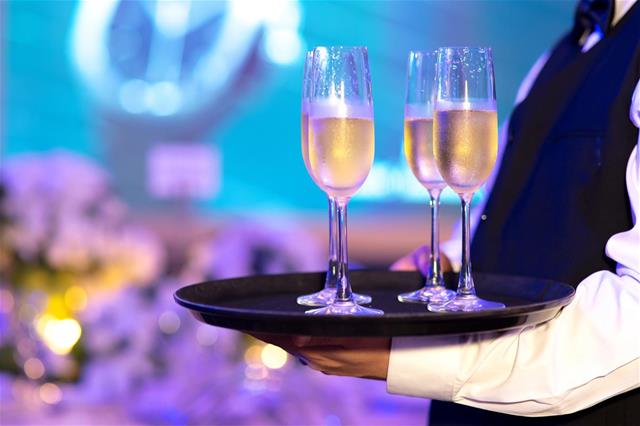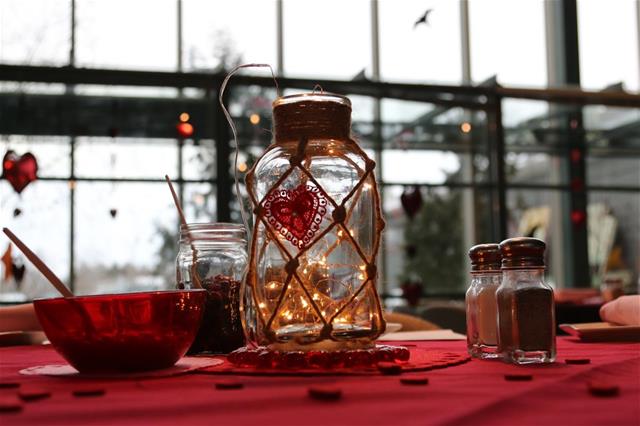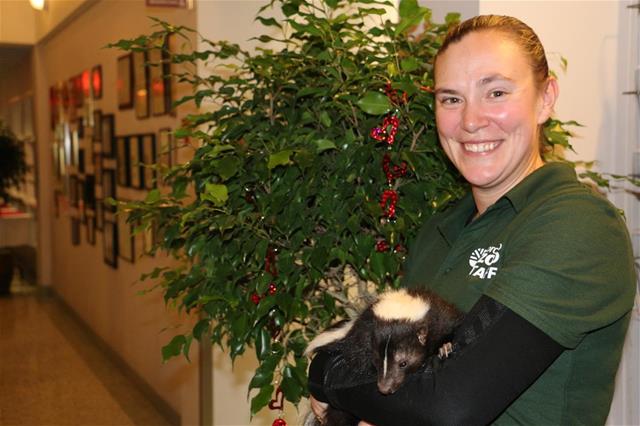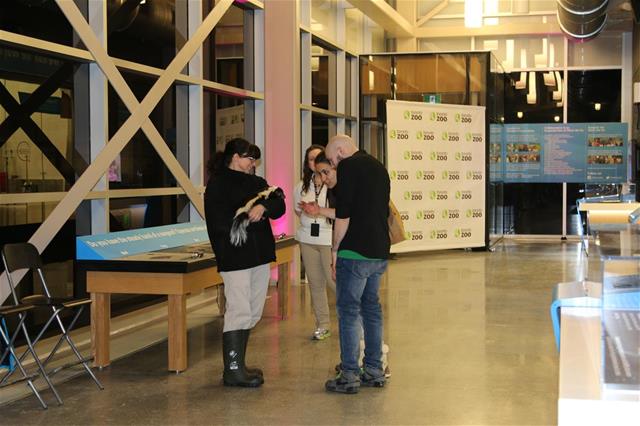 *Please note all events subject to change without notice.