Toronto Zoo Events Calendar
ENRICHING OUR ZOO
Animal Enrichment Demonstrations
Join our Animal Experts 2 times daily every Saturday and Sunday to learn more about the animals at our Toronto Zoo and the various forms of enrichment used to care for them. These 15-minute demonstrations will show you how our dedicated teams construct enrichment for the animals in our care, as well as explain the conservation science used to ensure animal well-being. Learn about the 5 types of enrichment, the science behind what, where, when, why and how we use enrichment, and even see how the enrichment is created right here at your Toronto Zoo.
Schedule: Saturday and Sundays
11:00AM - The 5 Types of Enrichment - greater one-horned rhino pavilion
3:00PM - The Science of Enrichment - Indo-Malayan pavilion.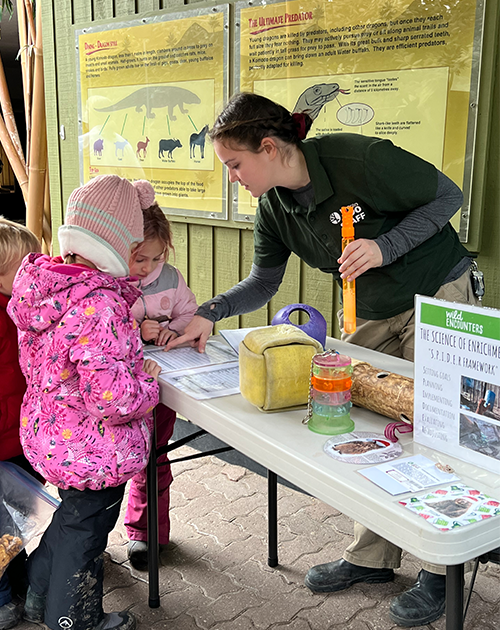 *Please note all events subject to change without notice.