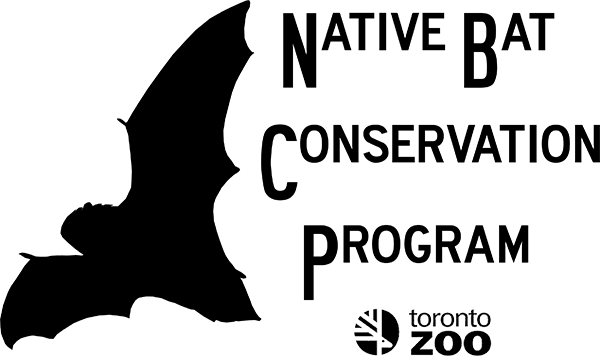 HOME
---
Meet Ontario's Bats
---
Bats Under Threat
---
Bat Research at the Zoo
---
Get Involved
---
In the field: Bat Diaries
---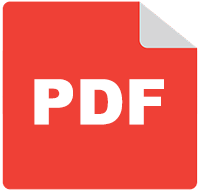 Bat Conservation Guide PDF
Conserving our bats means first finding out their current population levels and requirements, so we can ensure that appropriate habitat is available and help people avoid harmful activities. The Native Bat Conservation Program at the Toronto Zoo is working with a number of projects and partners to contribute to our understanding of Ontario's bats.
Rouge National Urban Park
Since 2015 we have partnered with Parks Canada to assist with their monitoring of bats in their new Rouge Urban National Park. Park staff collect acoustic data on bat activity in Rouge every summer, and the Zoo assists with data analysis and interpretation. We have recorded approximately 100 000 bat observations over the summers of 2015 and 2016. Within this dataset we identified all eight species of Ontario bats, including some promising activity of Species at Risk bats.
We look forward to continuing this partnership with Parks Canada and learning more about the bats in the remarkable Rouge National Urban Park, which surrounds the Zoo.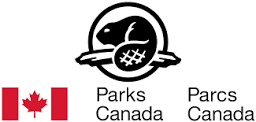 Habitat Stewardship Program (HSP) – Environment Canada
In 2017 the Toronto Zoo Native Bat Conservation Program received a grant from Environment Canada's Habitat Stewardship Program to expand our monitoring, research and outreach efforts with Ontario's bats. We are working with new partners such as Toronto and Region Conservation to monitor bats at new sites around the Greater Toronto Area and southern Ontario.
This new research project will involve catching bats to assess their health and breeding status. We will also be radio-tracking bats in partnership with Bird Studies Canada, in order to learn about their roosting sites and ranges.

"This project was undertaken with the financial support of the Government of Canada.
Ce projet a été realisé avec l'appui financier du gouvernement du Canada.
"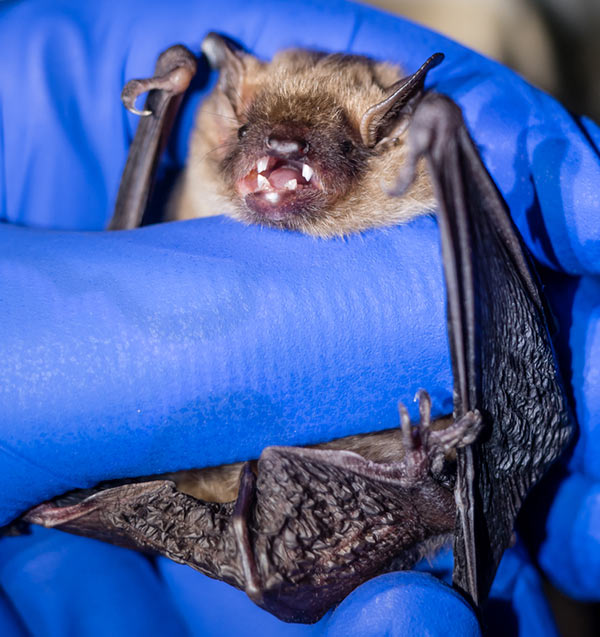 A male big brown bat mist netted on the Toronto Zoo site. One of the first bats captured as part of our HSP funded surveys
Ontario Bat Working Group
The Zoo's bat program has been leading the charge in forming an Ontario Bat Working Group to bring together people and organizations working with bats in the province. We hosted an initial meeting in spring 2017, with over 50 attendees. We look forward to continuing this collaboration in the future.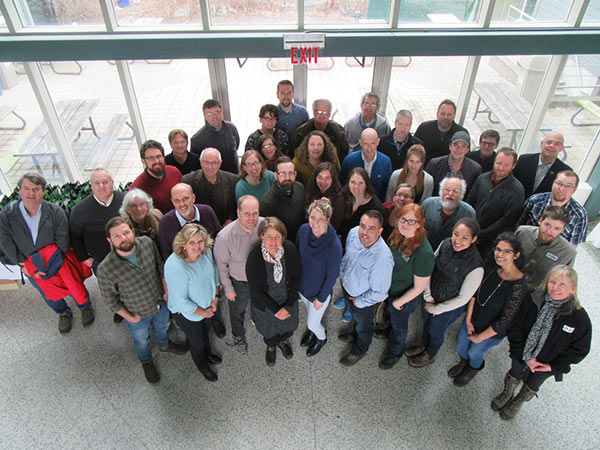 Attendees at the first Ontario Bat Meeting