Toronto Zoo Events Calendar
Toronto Zoo's 2nd Annual Polar Dip
Saturday, February 1, 2020
The Toronto Zoo is hosting its 2nd annual Polar Dip where participants will have the chance to "dip" into icy-cold waters to raise awareness for polar bear conservation! A registration fee of $50 for non-members and $40 for members is required to participate, but don't stop there! You can continue to fundraise by collecting pledges from friends and family, or even dare them to join you by participating as part of a team!
Registration: 9:00am to 9:30am
Start of Event: 9:45am
End of Event: 10:30am
Awards Ceremony: 10:30am to 11:00am
Post Splash Bash: 9:00am to 12:00pm
Your Ticket Includes:
Complimentary parking* and admission* to the Zoo for the day, PLUS a special take-home gift.
*Non-transferrable and applicable only for the day of the event. Complimentary parking is for one vehicle and admission is intended for the event participant only. Spectators must pay full price.
Monies raised through the 2020 Polar Dip will contribute to a Play & Enrichment apparatus for the Toronto Zoo Polar Bears and provide support for a research study undertaken by the Ontario Ministry of Natural Resources and Forestry (OMNRF) entitled "Denning Habitat and Movements of Polar Bears – Hudson Bay Subpopulations."The project will directly inform the identification and mapping of critical habitat for polar bears by mapping spatial patterns of polar bear denning to add to the growing dataset on polar bear on-ice movements and distribution to better understand how climate change is impacting sea-ice habitat. The maps of predicted polar bear denning habitat can be used in decision making on the location of any development and will focus on providing improved resolution to the boundary between the Western Hudson Bay and Southern Hudson Bay subpopulations and inform on the sustainability of harvest.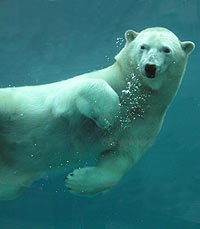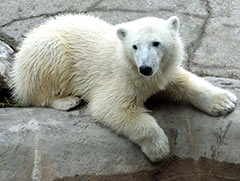 ---
June marks National Indigenous History Month, and the Toronto Zoo joins in recognizing the rich history, heritage, resilience, and diversity of First Nations, Inuit, and Metis People across Canada. In commemoration of National Indigenous History Month the Toronto Zoo is extending complimentary admission to all Indigenous Peoples. For entry, please proceed directly to the Zoo's admission gates. No online ticket purchase required. *Please note all events subject to change without notice.