Toronto Zoo Events Calendar
World Giraffe Day
Sunday, June 21, 2020
Where: Giraffe Habitat, African Savanna
10:30am - 3:00pm
Free with zoo admission
Come celebrate giraffes on this special day with Kiko and Mstari from 10:30am - 3:00pm at the giraffe outdoor habitat. There will be lots of fun activities for children and giraffes as well as a special training demonstration at noon, in addition to our regularly scheduled talk at 2:00pm. Also, help us spread the giraffe love through social media, and enter a draw to receive a chance to meet Kiko and Mstari at 3:00pm!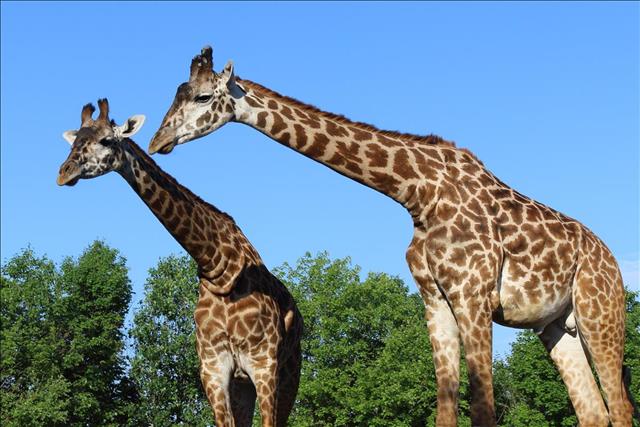 Alerts
Please note, Weston Pond washrooms in the Canadian Domain will not be accessible due to maintenance. Moose and Grizzly will not be viewable.
---
Please note, the underwater viewing tunnel at the Polar Bear Habitat is currently closed for maintenance until further notice. The polar bears remain viewable during this time.
---
Please note, the Wildlife Health Centre Viewing Gallery will be closed the full day of March 23 and will be closed as of 2pm on April 23.
---
Please note the Great Barrier Reef section of the Australasia Pavilion will be closed until further notice for routine maintenance.
*Please note all events subject to change without notice.