Toronto Zoo Events Calendar
World Giraffe Day
Sunday, June 21, 2020
Where: Giraffe Habitat, African Savanna
10:30am - 3:00pm
Free with zoo admission
Come celebrate giraffes on this special day with Kiko and Mstari from 10:30am - 3:00pm at the giraffe outdoor habitat. There will be lots of fun activities for children and giraffes as well as a special training demonstration at noon, in addition to our regularly scheduled talk at 2:00pm. Also, help us spread the giraffe love through social media, and enter a draw to receive a chance to meet Kiko and Mstari at 3:00pm!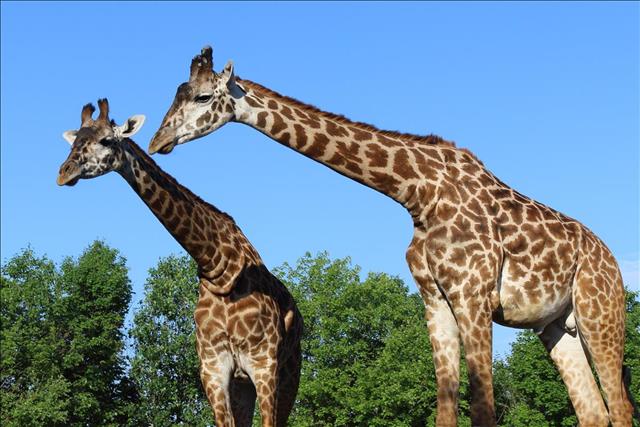 Alerts
Please note that the African Savanna, from the south Kesho Gate by Kesho Park HQ to hyenas, will be closed on July 11 and 12, 2020 due to a 19+ ticketed event. Giraffes, River hippos, warthogs, Watusi cattle, African penguins and White lions will still be viewable. The African Rainforest Pavilion and Zoomobile operations will not be affected by this closure.
We apologize for any inconvenience.
*Please note all events subject to change without notice.