Toronto Zoo Events Calendar
Science Rendezvous
Saturday, May 9, 2020
10:00am - 4:00pm
Free with zoo admission
Annual festival that takes science out of the lab and onto the street! Canada's top research institutes present a coast-to-coast open house and festival. With over 300 events across 30 cities and 1000's of mind-blowing activities, Science Rendezvous is Canada's largest celebration of the amazing feats of science and engineering happening right here at home. This local event in the east GTA is sponsored by the University of Toronto Scarborough, The Toronto Zoo and Let's Talk Science. Join us at the Toronto Zoo as students and faculty from the University of Toronto Scarborough engage with visitors of all ages and make science come alive through demonstrations, hands-on activities and fun talks. Younger and older children are especially welcome – we have something for everyone.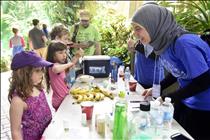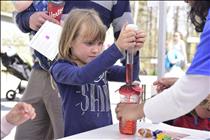 Alerts
Please note, Weston Pond washrooms in the Canadian Domain will not be accessible due to maintenance. Moose and Grizzly will not be viewable.
---
Please note, the underwater viewing tunnel at the Polar Bear Habitat is currently closed for maintenance until further notice. The polar bears remain viewable during this time.
---
Please note, the Wildlife Health Centre Viewing Gallery will be closed the full day of March 23 and will be closed as of 2pm on April 23.
---
Please note the Great Barrier Reef section of the Australasia Pavilion will be closed until further notice for routine maintenance.
*Please note all events subject to change without notice.