Toronto Zoo Events Calendar
Party for the Planet, Celebrating Earth Day

®


Saturday, April 25 and Sunday, April 26, 2020
Where: Courtyard by Australasia & Eurasia
10:00am - 3:00pm
Free With Zoo admission
Every Action Counts against Climate Change, every choice can make a difference. Join us on Saturday April 25th and Sunday April 26th to learn how your choices will make a big difference to animals such as Orangutans, Gorillas, Polar Bears and more in the wild and help to mitigate Climate Change. Learn from local vendors who do a lot of the leg work for you to offer you low carbon footprint selections, deforestation-free products and socially responsible goods. Become a conscious consumer by learning the impact of manufacturing/production processes on the environment and how to know what is the better choice. Be part of the solution, your choices will create a global demand for action against Climate Change.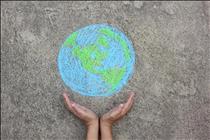 Alerts
Please note, Weston Pond washrooms in the Canadian Domain will not be accessible due to maintenance. Moose and Grizzly will not be viewable.
---
Please note, the underwater viewing tunnel at the Polar Bear Habitat is currently closed for maintenance until further notice. The polar bears remain viewable during this time.
---
Please note, the Wildlife Health Centre Viewing Gallery will be closed the full day of March 23 and will be closed as of 2pm on April 23.
---
Please note the Great Barrier Reef section of the Australasia Pavilion will be closed until further notice for routine maintenance.
*Please note all events subject to change without notice.