Toronto Zoo Events Calendar
Move Your Paws for the Polar Bear Cause 1K/5K Run/Walk
Saturday, February 22, 2020
Join the cause and move YOUR paws to help one of the world's most vulnerable species - Polar Bears! Open to all runners, walkers and fitness folk of all ages and abilities. Bundle up and bring the whole family for a day of outdoor fun, fitness and fundraising. Did you know that Canada Running Series donates 40% or more from every race entry to support Polar Bear Conservation at the Toronto Zoo? Help us reach our goal of raising $30,000 this year by making a donation and inviting your friends, family, and colleagues to sponsor you.
*Please note: Registration includes complimentary parking and admission for the day, non-transferable. All spectators are responsible for parking ($14). All spectators are required to pay half-price admission.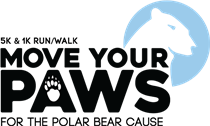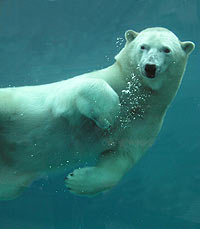 Alerts
Please note that the African Savanna, from the south Kesho Gate by Kesho Park HQ to hyenas, will be closed on July 11 and 12, 2020 due to a 19+ ticketed event. Giraffes, River hippos, warthogs, Watusi cattle, African penguins and White lions will still be viewable. The African Rainforest Pavilion and Zoomobile operations will not be affected by this closure.
We apologize for any inconvenience.
*Please note all events subject to change without notice.