Toronto Zoo Events Calendar
Go Wild! March Break Zoo Camp
Monday, March 16 to Friday, March 20
9:00am – 3:30pm
Ages 4-10
This March Break is the perfect time to connect with nature at Zoo Camp, a unique opportunity to explore wildlife from around the world. Themes are offered unique to the Zoo setting. Adventures include indoor/outdoor activities, behind-the-scenes opportunities, games, crafts, and safe, rewarding fun!
The following programs are being offered:
The Terrific Tropical Tour (ages 4-6)
Shed those layers and learn all about tropical animals and what it's like to live in some of the hottest places on earth!
Zoomanji (ages 7-10)
Grab your binoculars for a zoo-tastic adventure as we discover what it takes for different animals to adapt and survive in all sorts of different habitats around the world.
Cost: $280 Member, $300 Non-Member
Before and After Care available - $5 per day for before care, $10 per day for aftercare, $12 per day for before & aftercare combined.

Zoo Members Save On Camps! All Zoo Members receive a $20 discount for each week of camp. Want to become a Zoo Member? Visit here.
Family Discounts: Are you hoping to send more than one child to March Break Zoo Camp? We want to help you out! When registering more than one child from the same family, we will discount $10 from the camp fee of each additional child!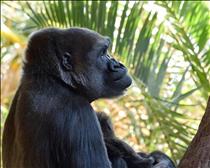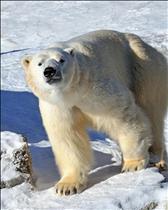 Alerts
Please note, Weston Pond washrooms in the Canadian Domain will not be accessible due to maintenance. Moose and Grizzly will not be viewable.
---
Please note, the underwater viewing tunnel at the Polar Bear Habitat is currently closed for maintenance until further notice. The polar bears remain viewable during this time.
---
Please note, the Wildlife Health Centre Viewing Gallery will be closed the full day of March 23 and will be closed as of 2pm on April 23.
---
Please note the Great Barrier Reef section of the Australasia Pavilion will be closed until further notice for routine maintenance.
*Please note all events subject to change without notice.