Toronto Zoo Events Calendar
Great Canadian Shoreline Cleanup
Friday, September 18, 2020
Location: Your local shoreline!
The Great Canadian Shoreline Clean-up is a national conservation initiative led by the Vancouver Aquarium and World Wildlife Fund Canada. It addresses shoreline debris and garbage, which is responsible for the death of millions of animals every year. This event gives Toronto Zoo staff and local community members or groups the opportunity to take local action to clean-up communities in their backyard and do something positive to protect local wildlife.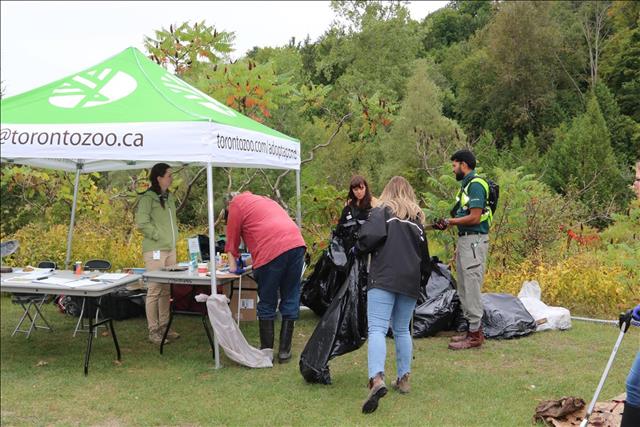 Alerts
Please note that the African Savanna, from the south Kesho Gate by Kesho Park HQ to hyenas, will be closed on July 11 and 12, 2020 due to a 19+ ticketed event. Giraffes, River hippos, warthogs, Watusi cattle, African penguins and White lions will still be viewable. The African Rainforest Pavilion and Zoomobile operations will not be affected by this closure.
We apologize for any inconvenience.
*Please note all events subject to change without notice.