Toronto Zoo Events Calendar
Gentle Giants of the Savanna (Family Program)
Saturday, June 20
10:00am – 12:00pm
Ages 5 and up
Reach new heights with our giraffes! Learn all about the tallest animals on land and find out how being so tall can useful but also challenging for these majestic animals of the African Savanna.
Cost: $20 (Member) $30 (Non-member)
Program Includes:
Zoomobile ride to African Savanna
Informative presentation of our African Savanna and a themed activity
Guided behind-the-scenes visit to the giraffe house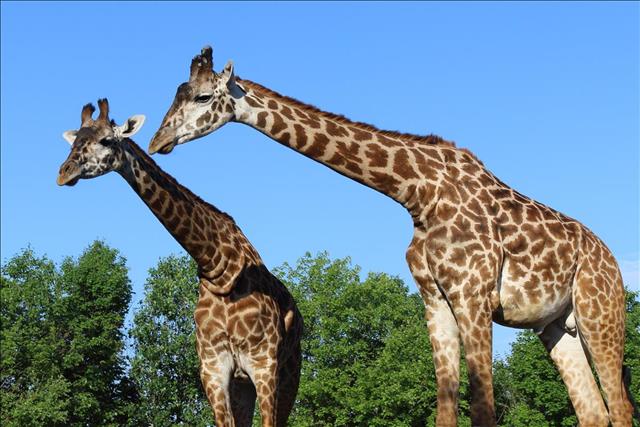 Alerts
Please note that the African Savanna, from the south Kesho Gate by Kesho Park HQ to hyenas, will be closed on July 11 and 12, 2020 due to a 19+ ticketed event. Giraffes, River hippos, warthogs, Watusi cattle, African penguins and White lions will still be viewable. The African Rainforest Pavilion and Zoomobile operations will not be affected by this closure.
We apologize for any inconvenience.
*Please note all events subject to change without notice.