Toronto Zoo Events Calendar
Family Day Weekend at the Zoo!
Saturday, February 15 to Monday, February 17
Hours: Open 9:30am to 4:30pm
last admission at 3:30pm
Explore the Toronto Zoo this Family Day Weekend! Experience over 10 kilometres of wintery trails and visit Canadian and Tundra animals in their natural winter habitats. Then, enter into the warmth of one of our five indoor tropical pavilions and take in a Carnivore Feeding or one of our daily Keeper Talk, all free with Zoo admission!
Wild Encounters:
Enjoy one of our Wild Encounters, fun for the whole family! Go behind-the-scenes with some of your favourite animals and see what it takes to care for the amazing animals that call the Toronto Zoo home.
To learn more about the Wild Encounters available and to book yours today, visit HERE.
Carnivore Enrichment Feedings:
Enrichment at the Toronto Zoo aims to enhance our animals' environments by providing them with opportunities that stimulate their natural behaviours. Giving animals opportunities to follow their natural instincts is as essential to their overall health and well-being as good nutrition and medical care. More information about Carnivore Enrichment Feedings can be found here!
Saturday, February 15: Lynx at 2:00pm – Canadian Domain
Sunday, February 16: Polar bears at 12:00pm – Tundra Trek
Monday, February 17: Arctic wolves at 11:00 am – Tundra Trek

Terra Lumina:an enchanted night walk into a bright future
Looking for a fun family evening activity? Book your Terra Lumina Night Walk Experience HERE! Sessions are available from 6:30pm to 8:00pm all weekend long!
Orchid Oasis:
Join us from 10:00am to 4:00pm daily at our Greenhouse. The Zoo's Horticulturists have hand-picked a variety of orchid species to showcase. Guests can drop by to take in the beautiful exotic flowers.
Restaurants:
Visit us at Peacock Café, Africa Restaurant, Caribou Café and our Front Entrance Courtyard Beavertails trailer for some featured family combo meals all weekend!

Happy Family Day - from our Zoo family to yours!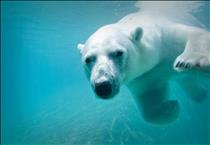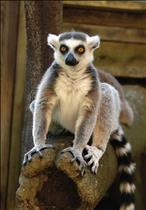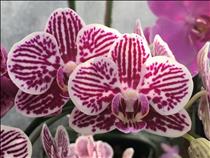 Alerts
Please note, Weston Pond washrooms in the Canadian Domain will not be accessible due to maintenance. Moose and Grizzly will not be viewable.
---
Please note, the underwater viewing tunnel at the Polar Bear Habitat is currently closed for maintenance until further notice. The polar bears remain viewable during this time.
---
Please note, the Wildlife Health Centre Viewing Gallery will be closed the full day of March 23 and will be closed as of 2pm on April 23.
---
Please note the Great Barrier Reef section of the Australasia Pavilion will be closed until further notice for routine maintenance.
*Please note all events subject to change without notice.